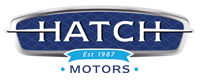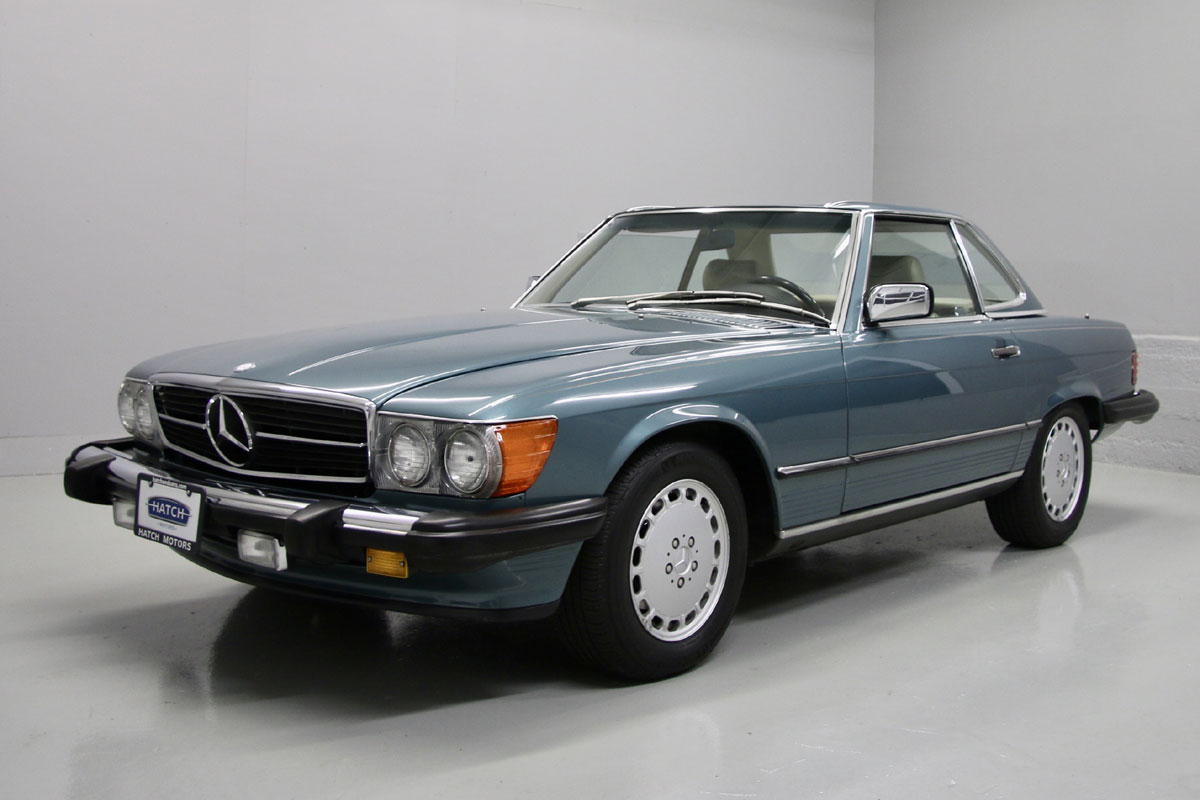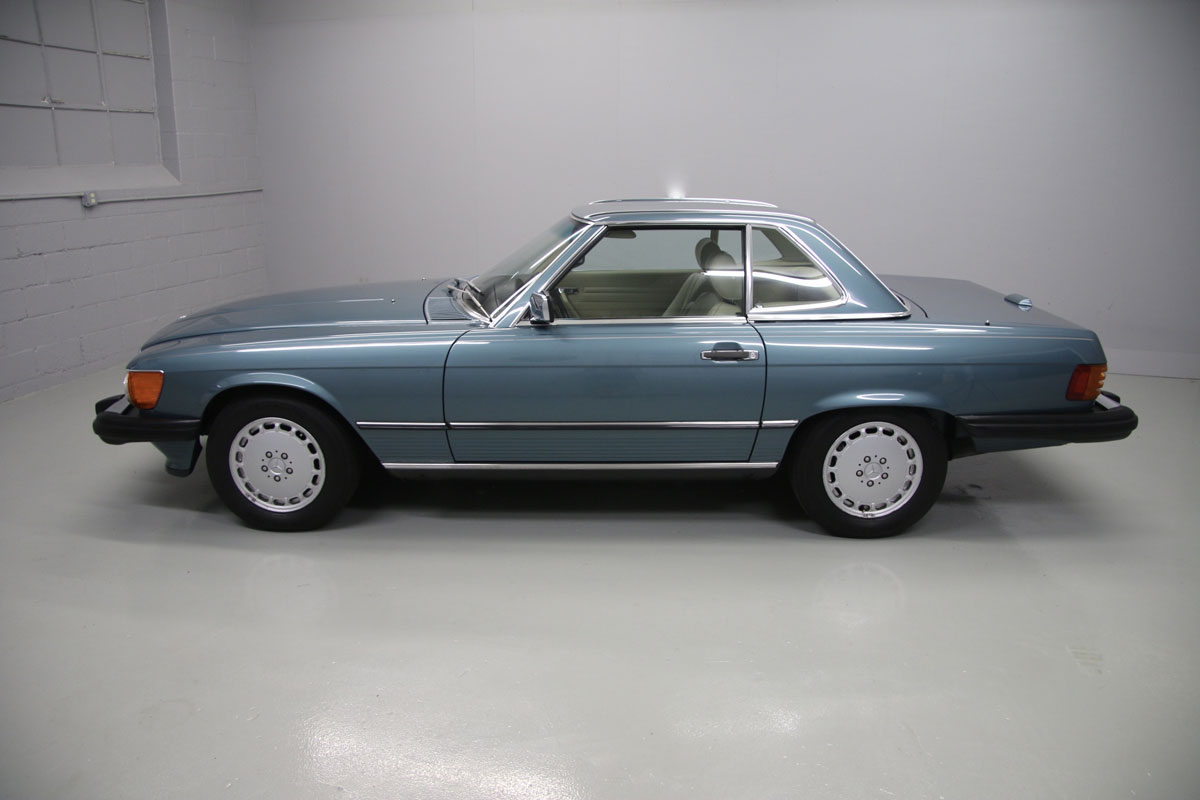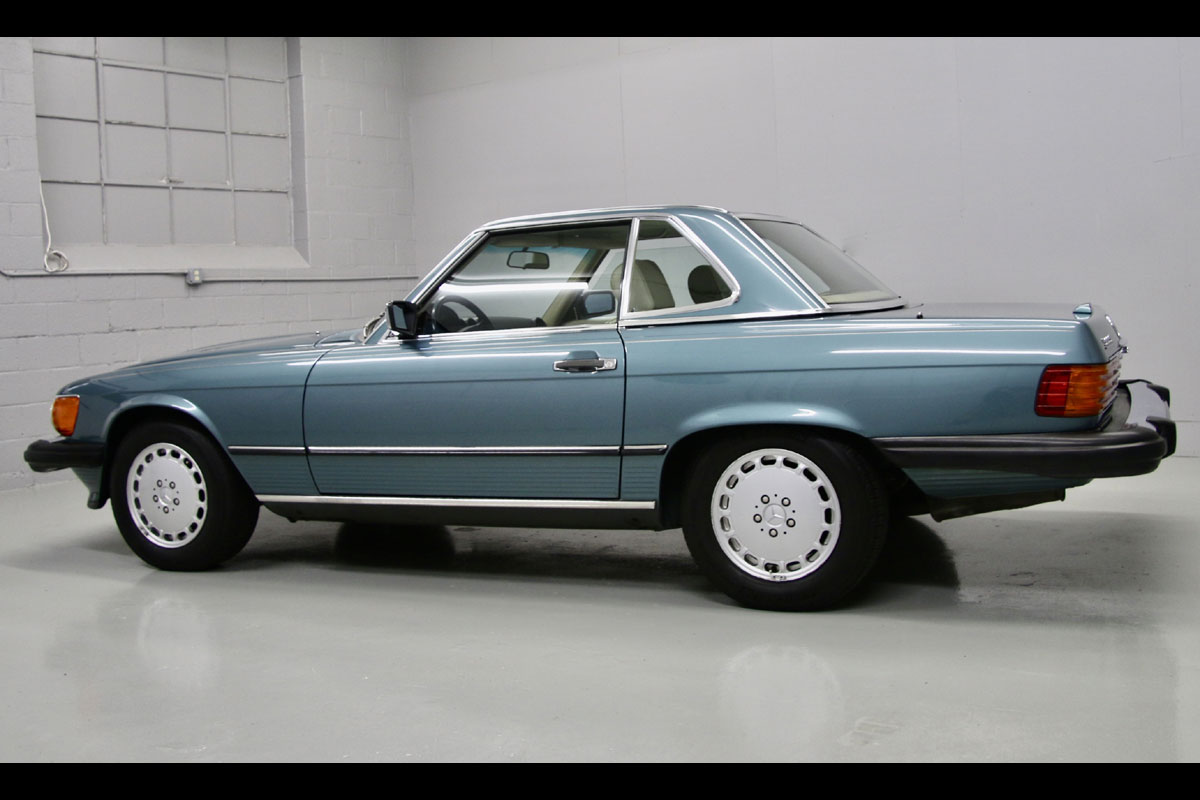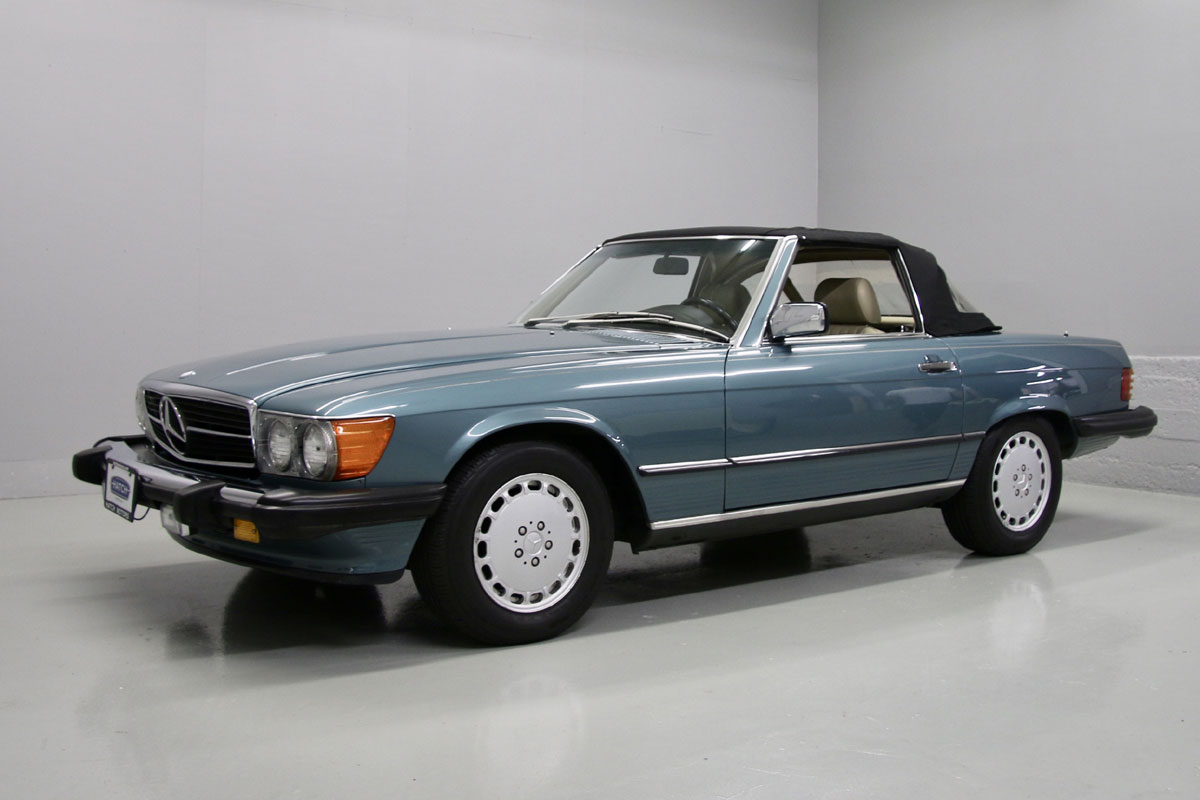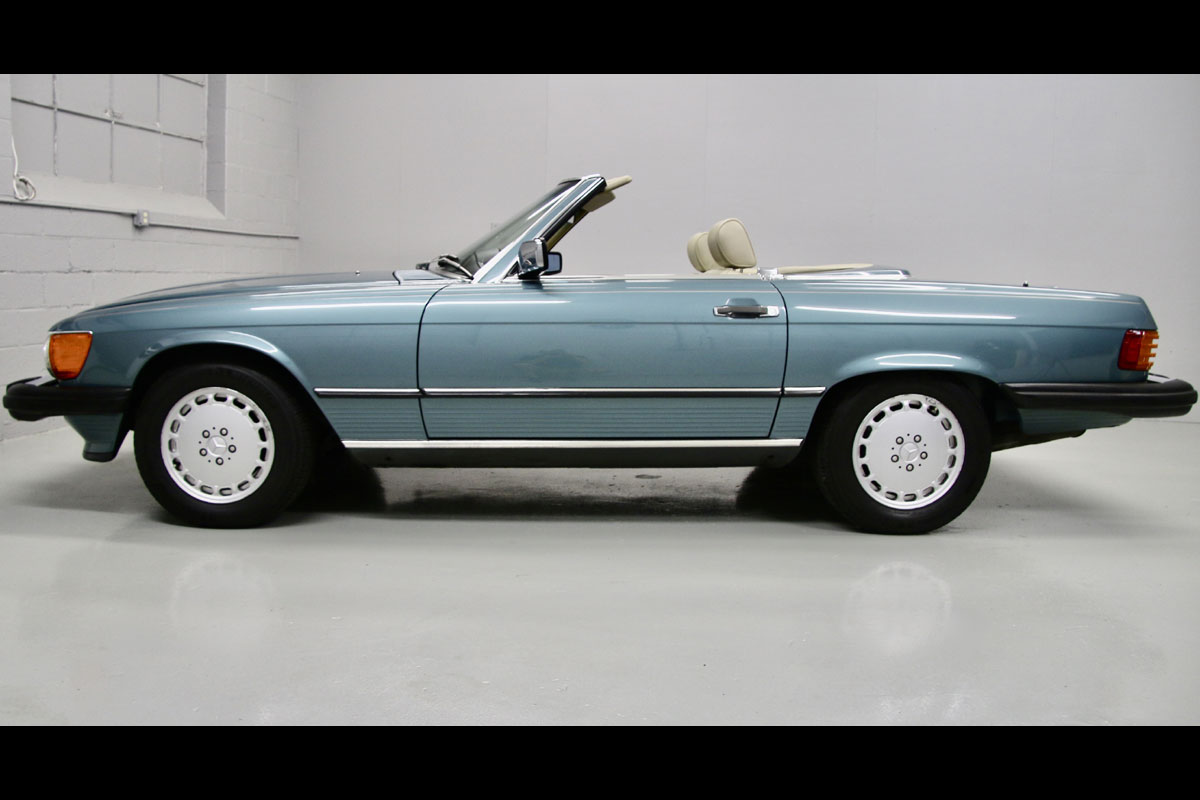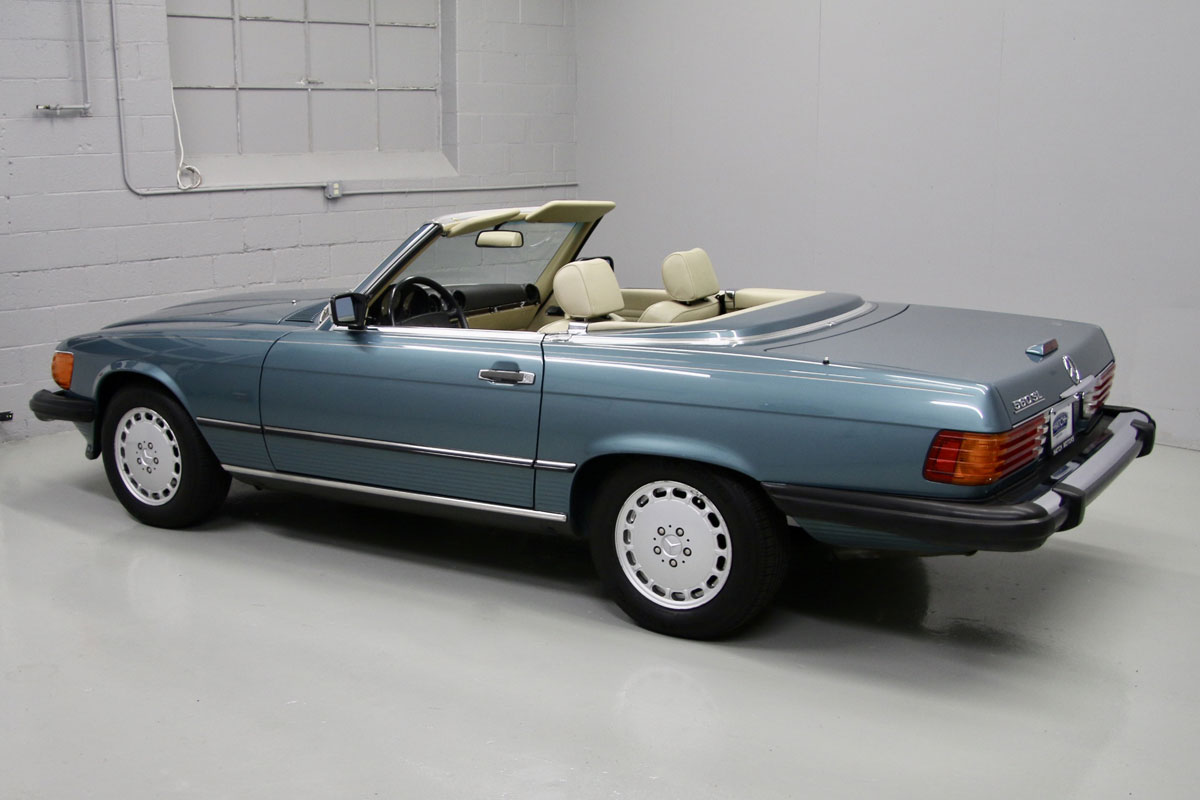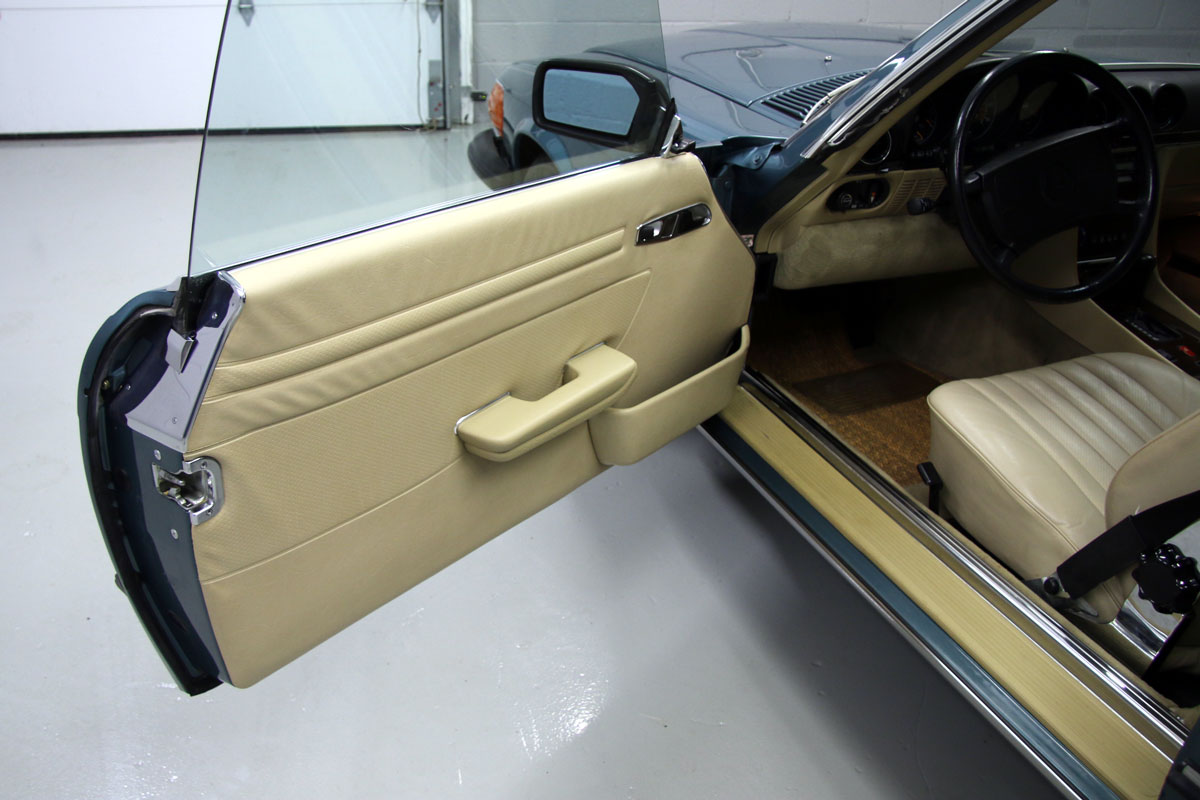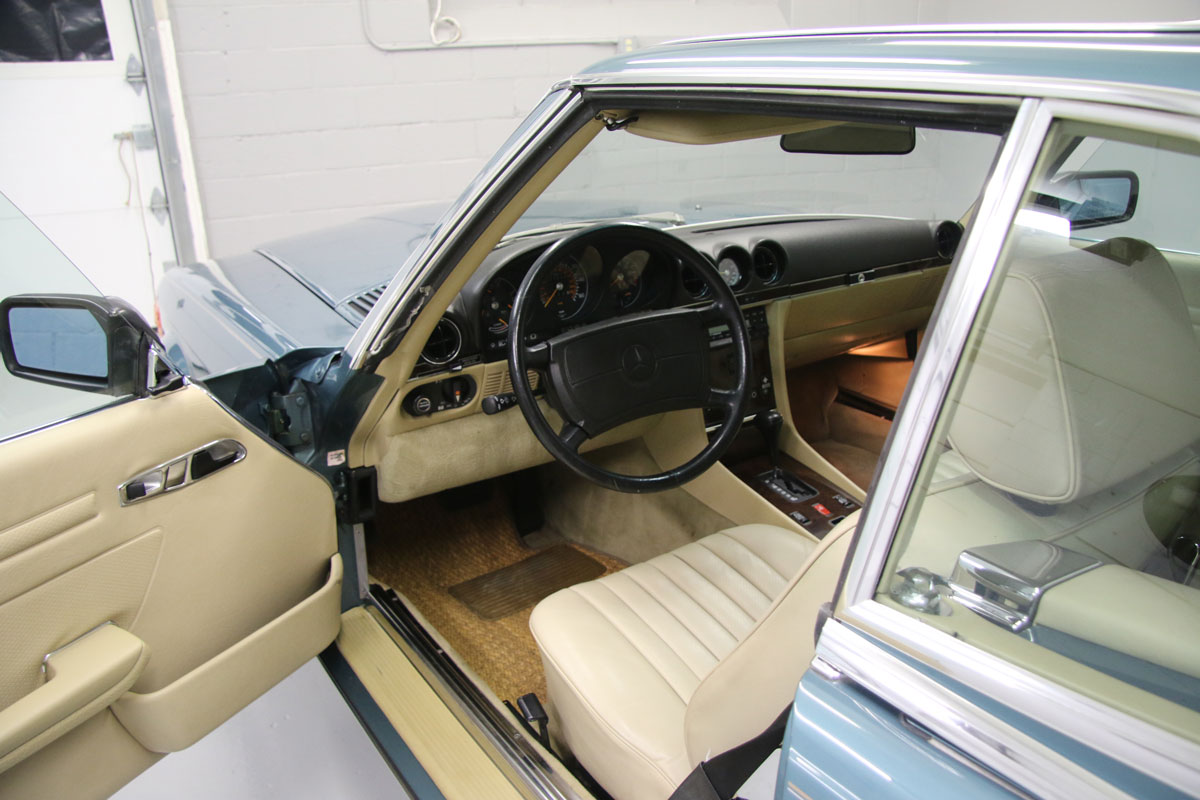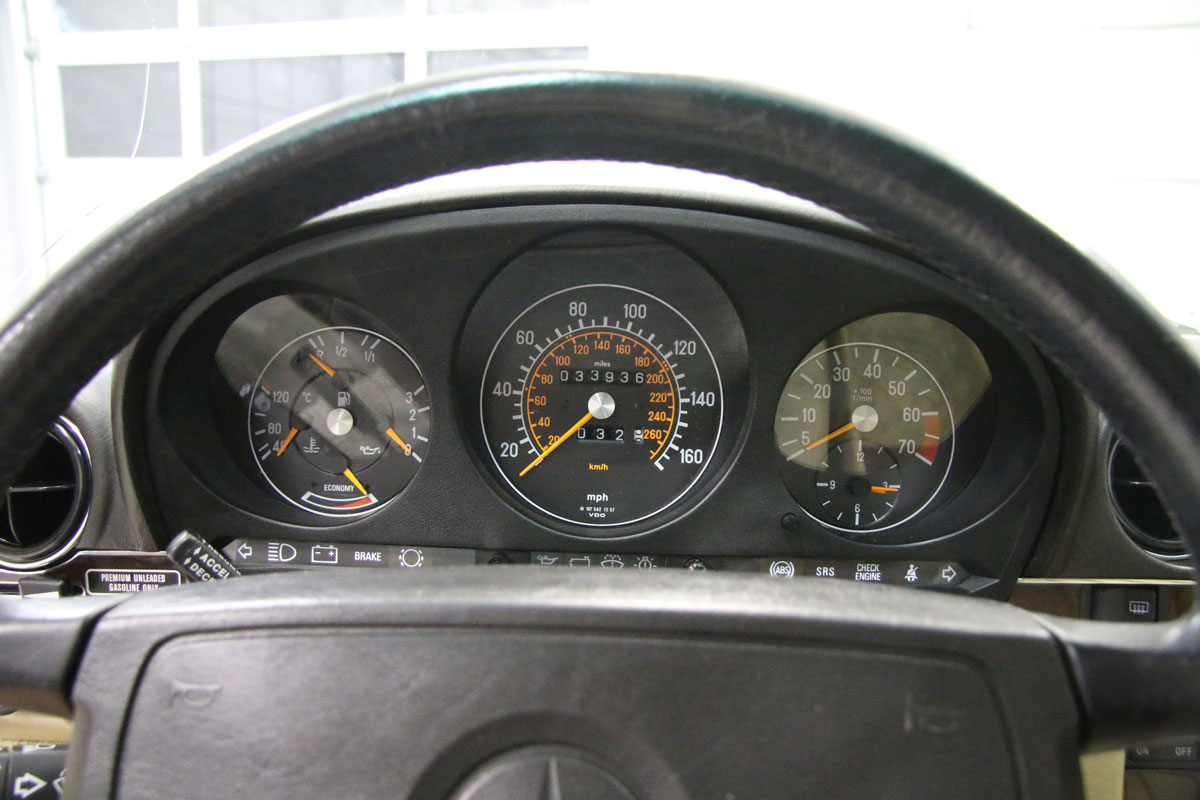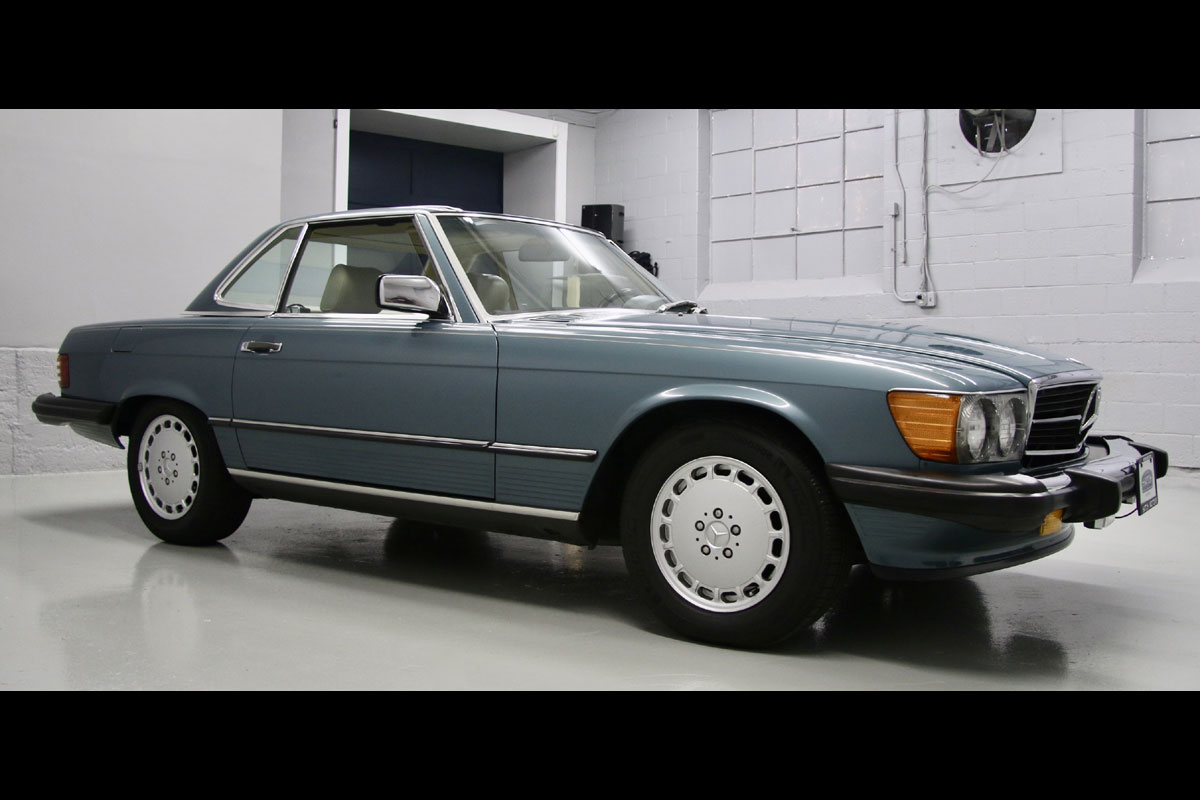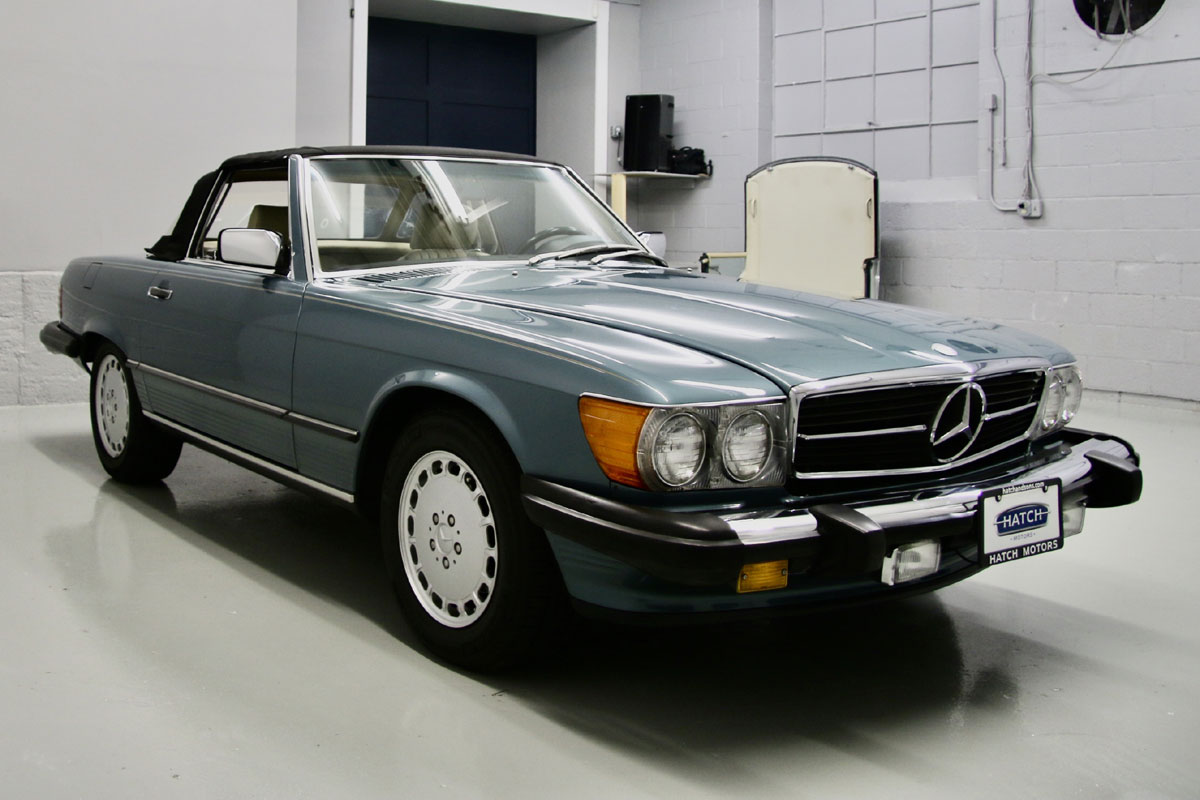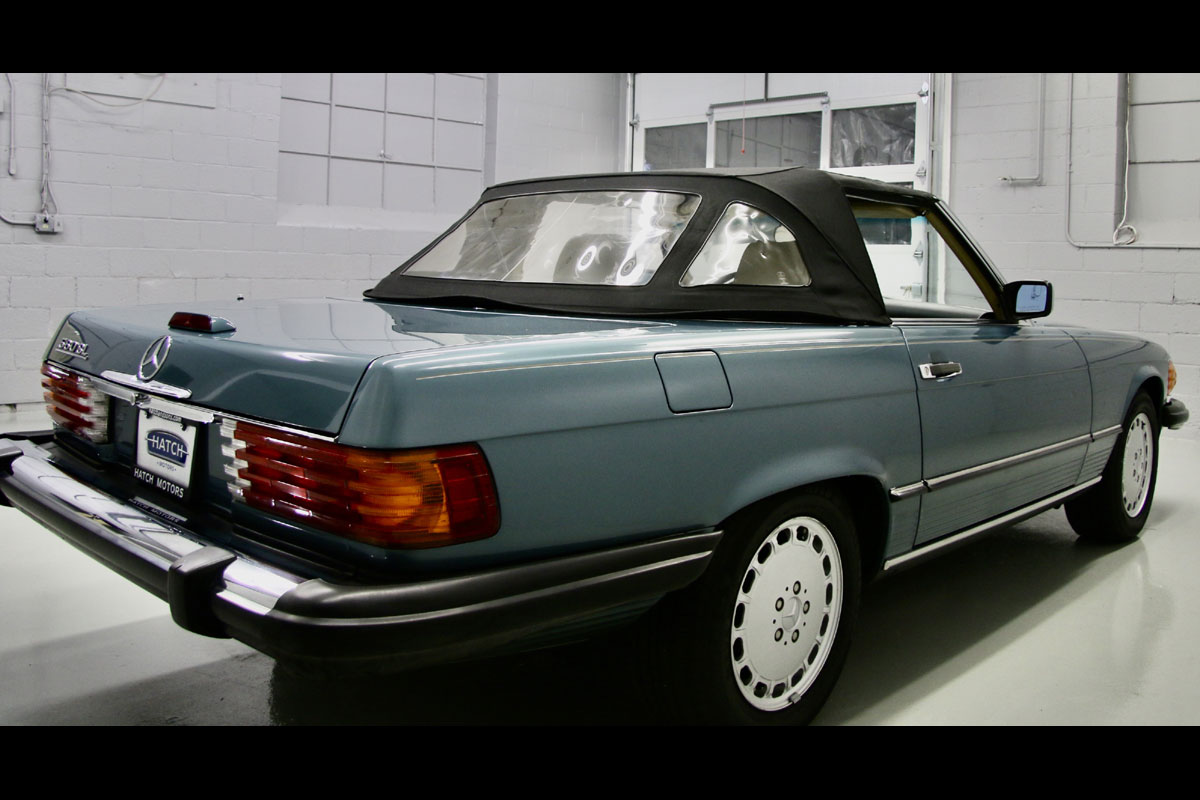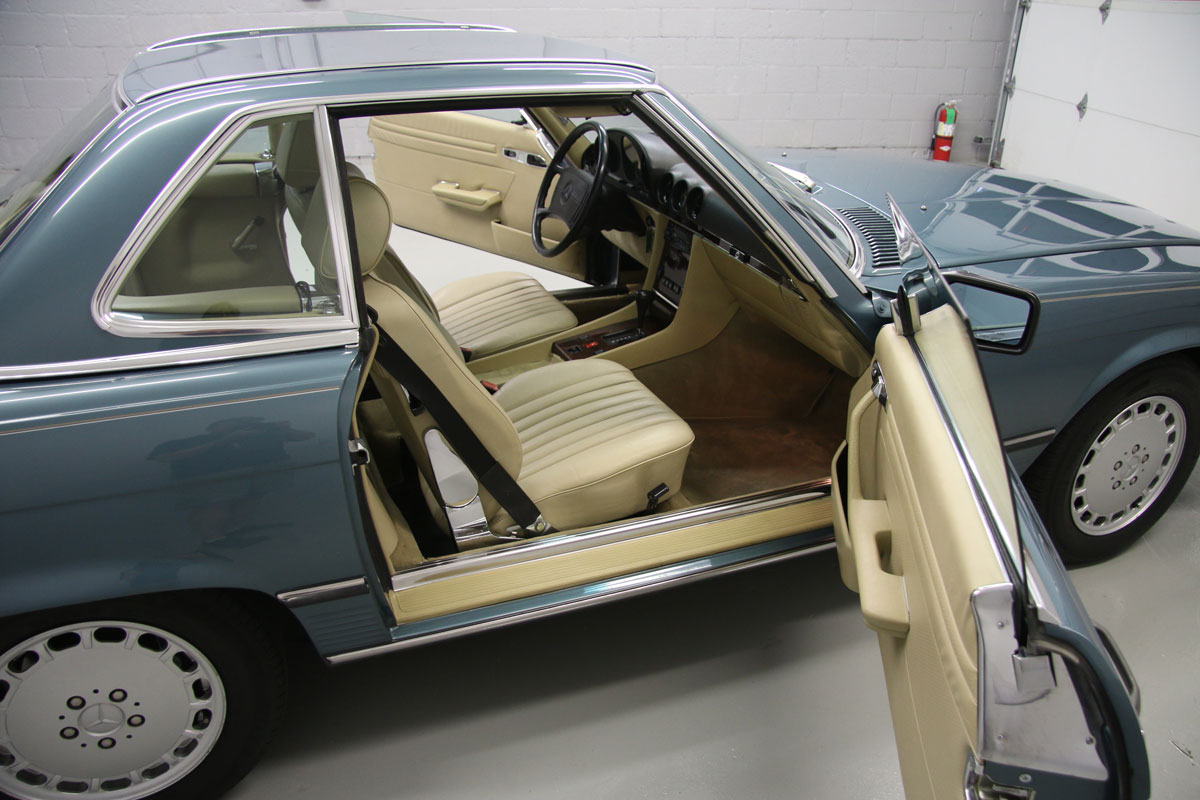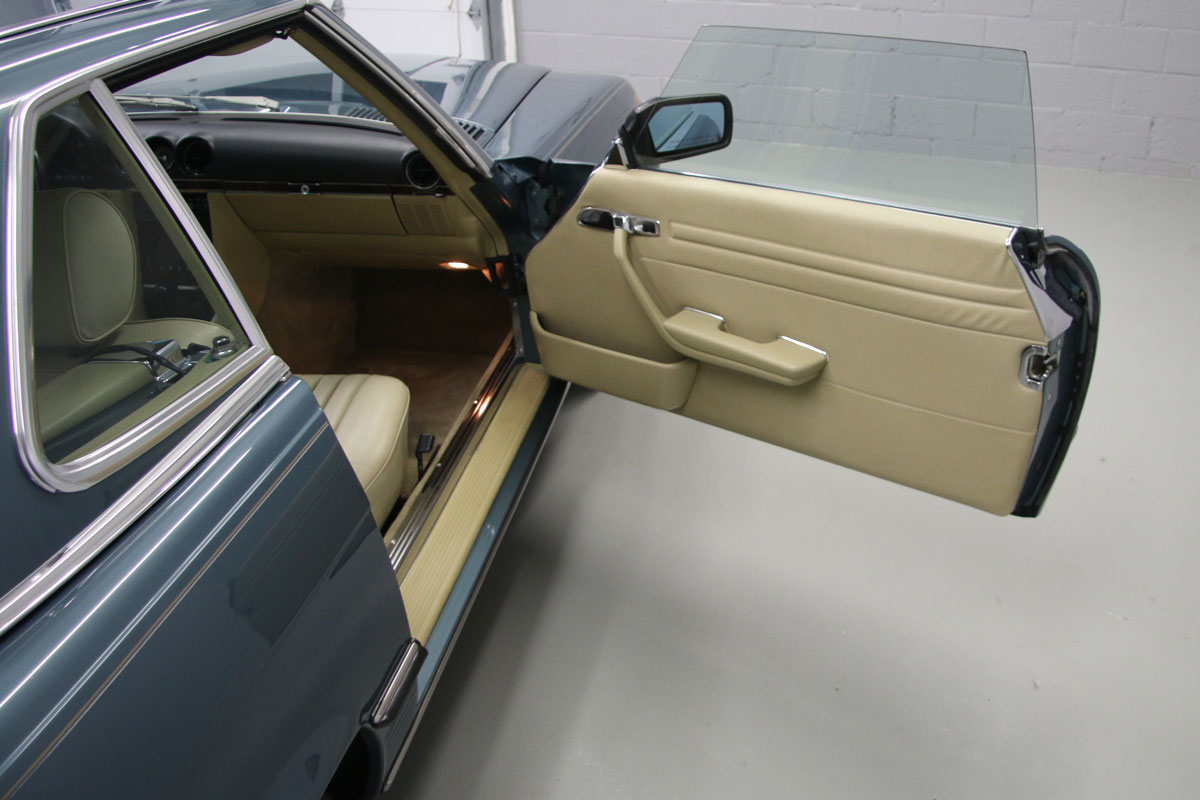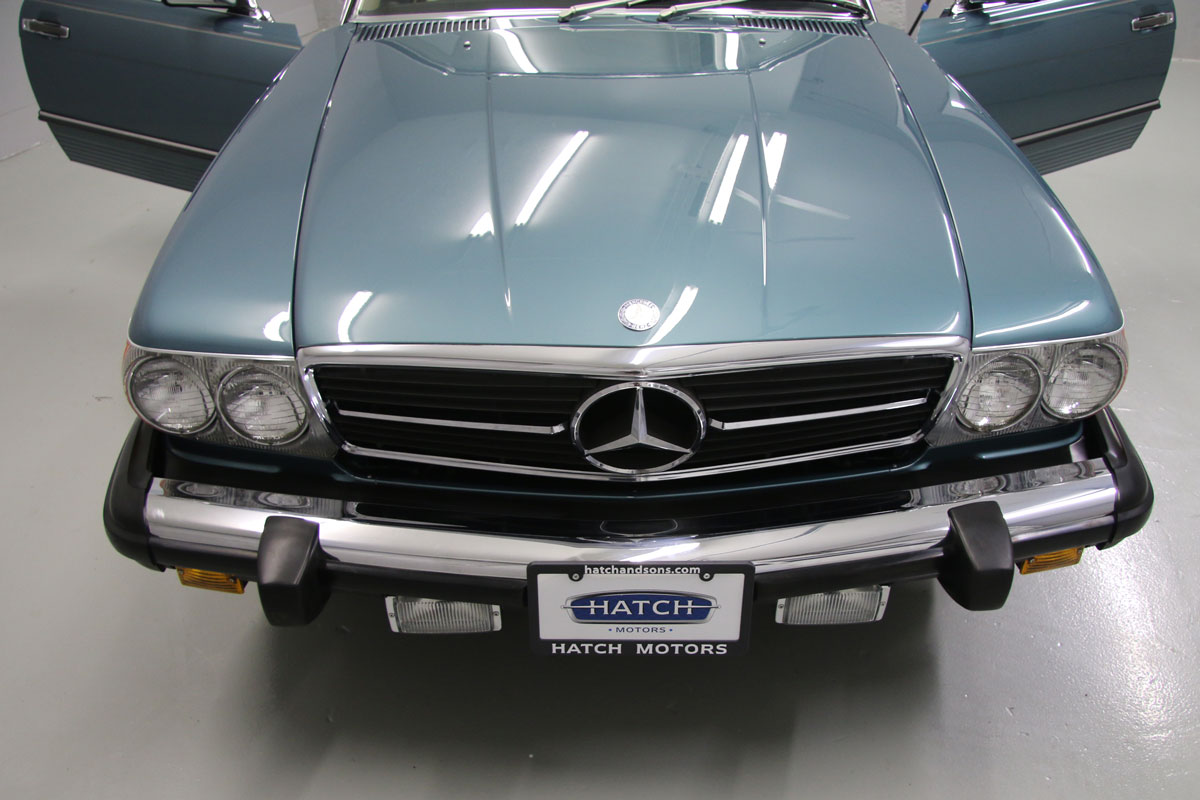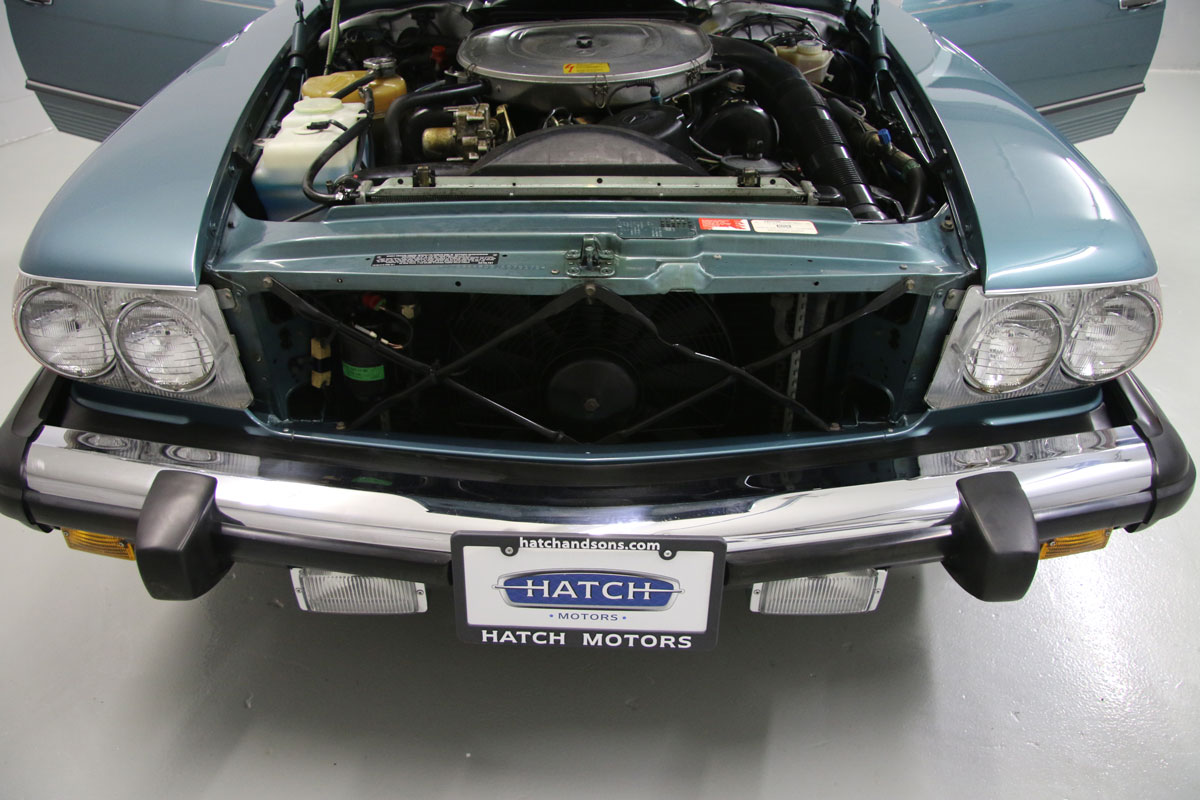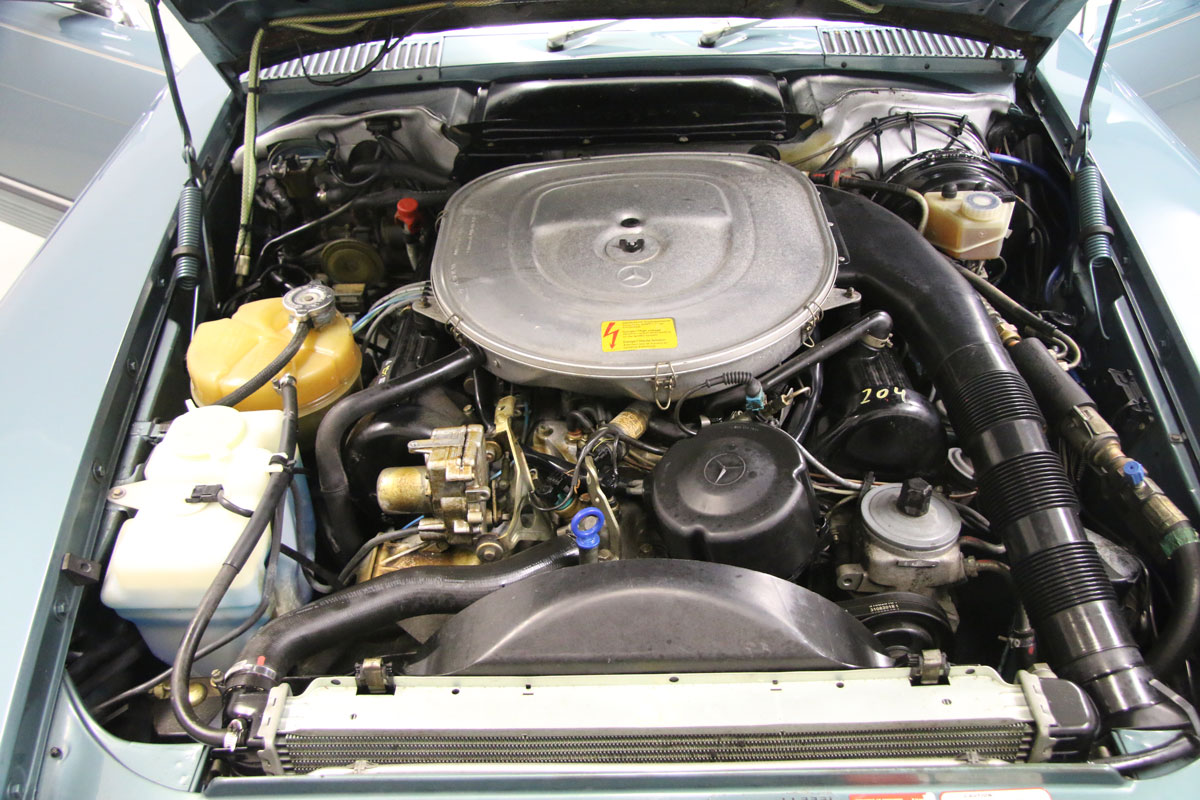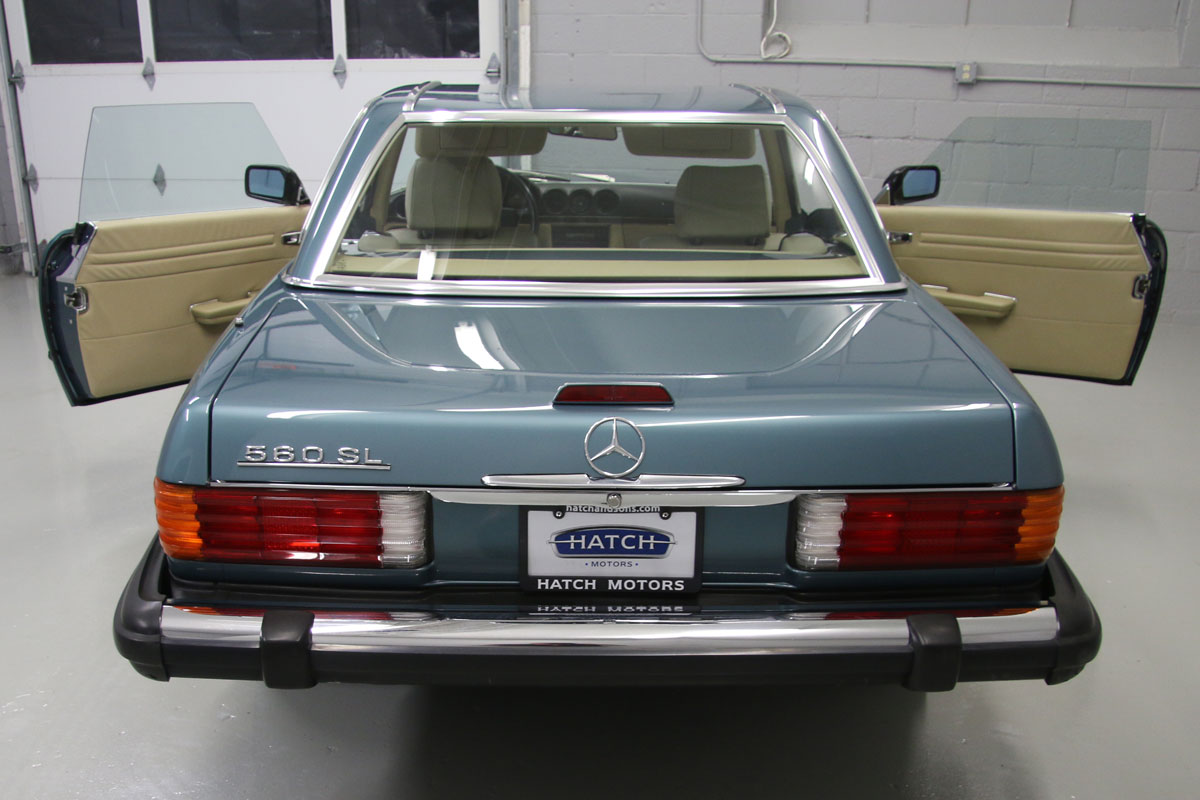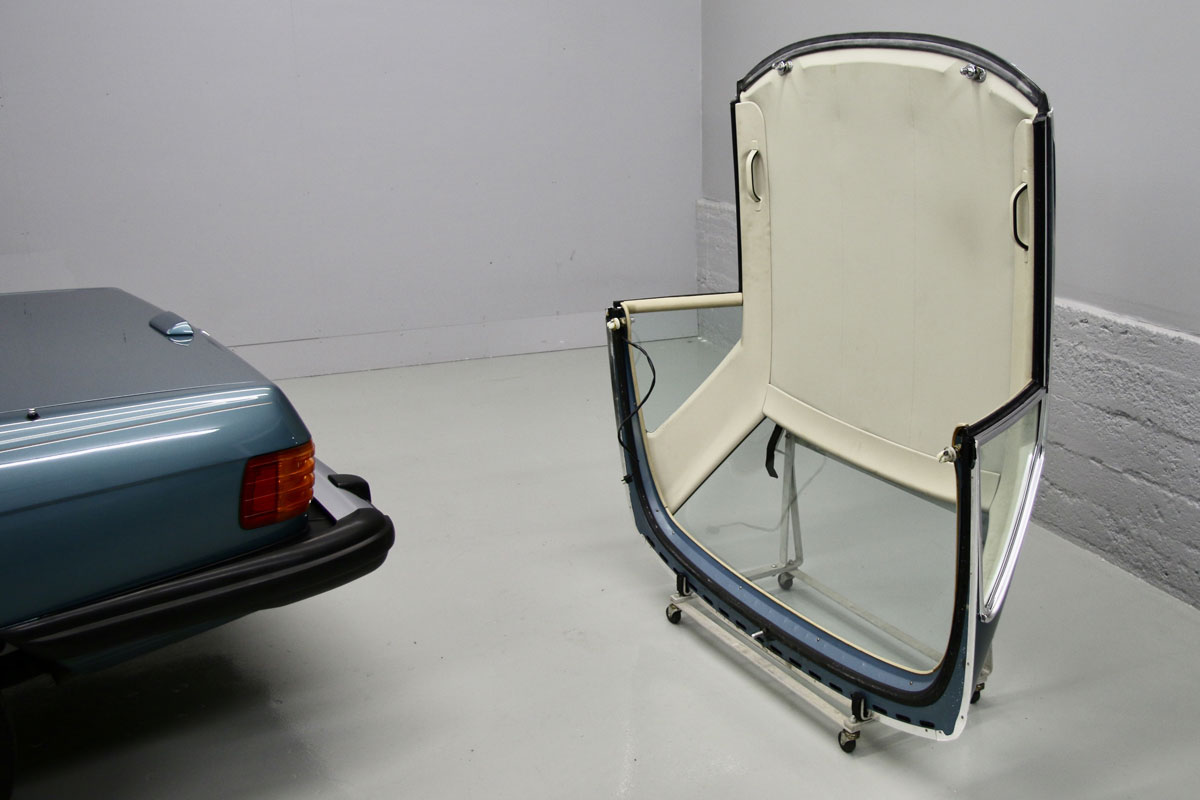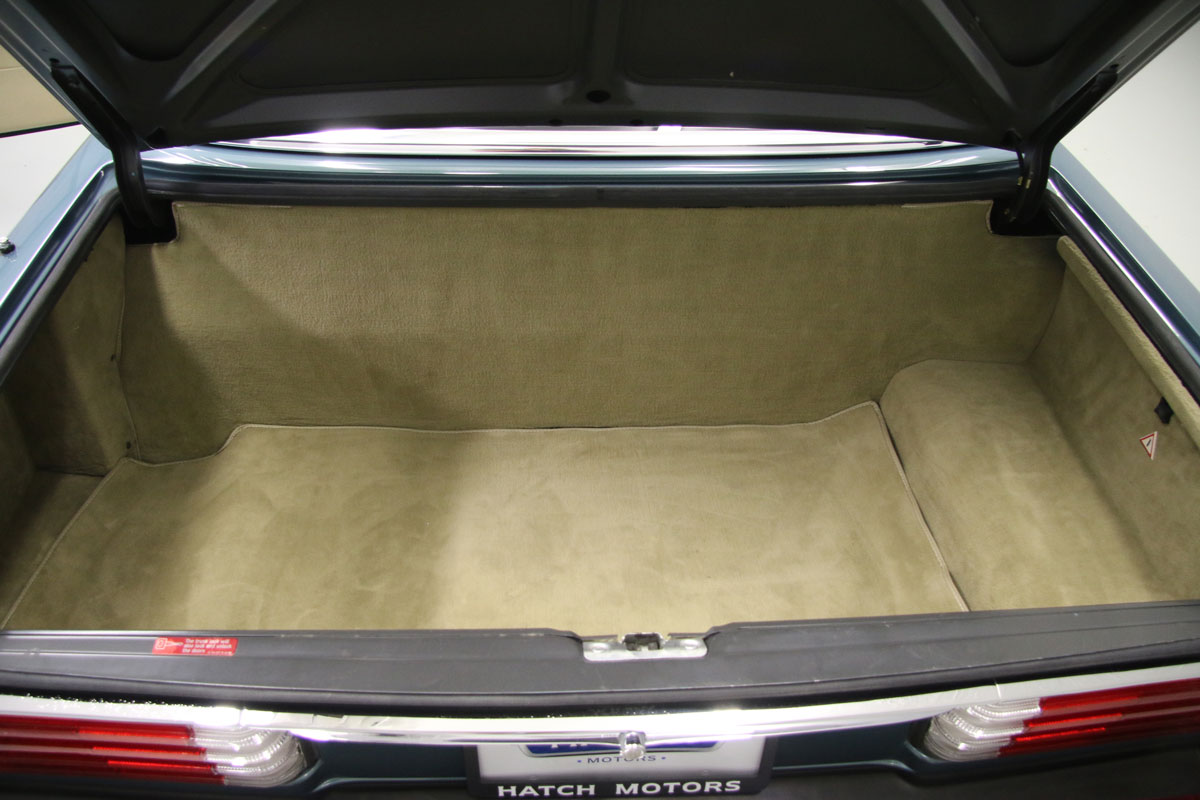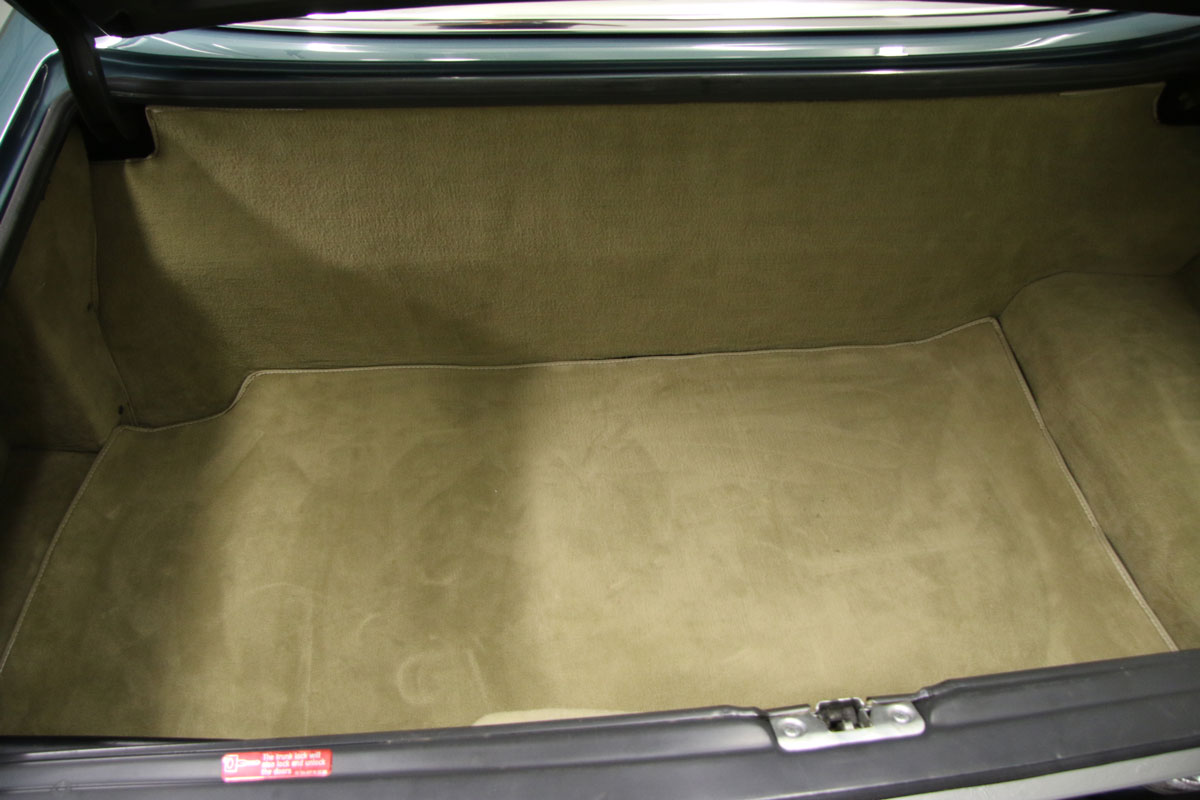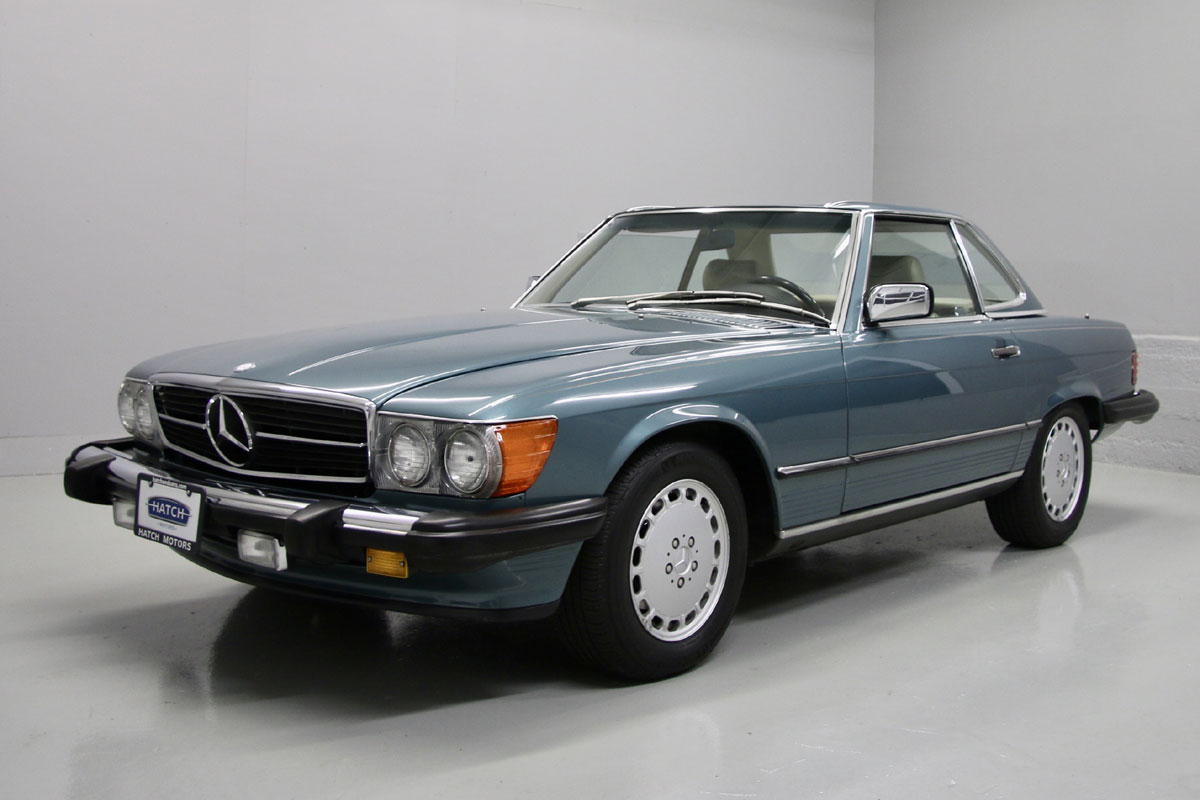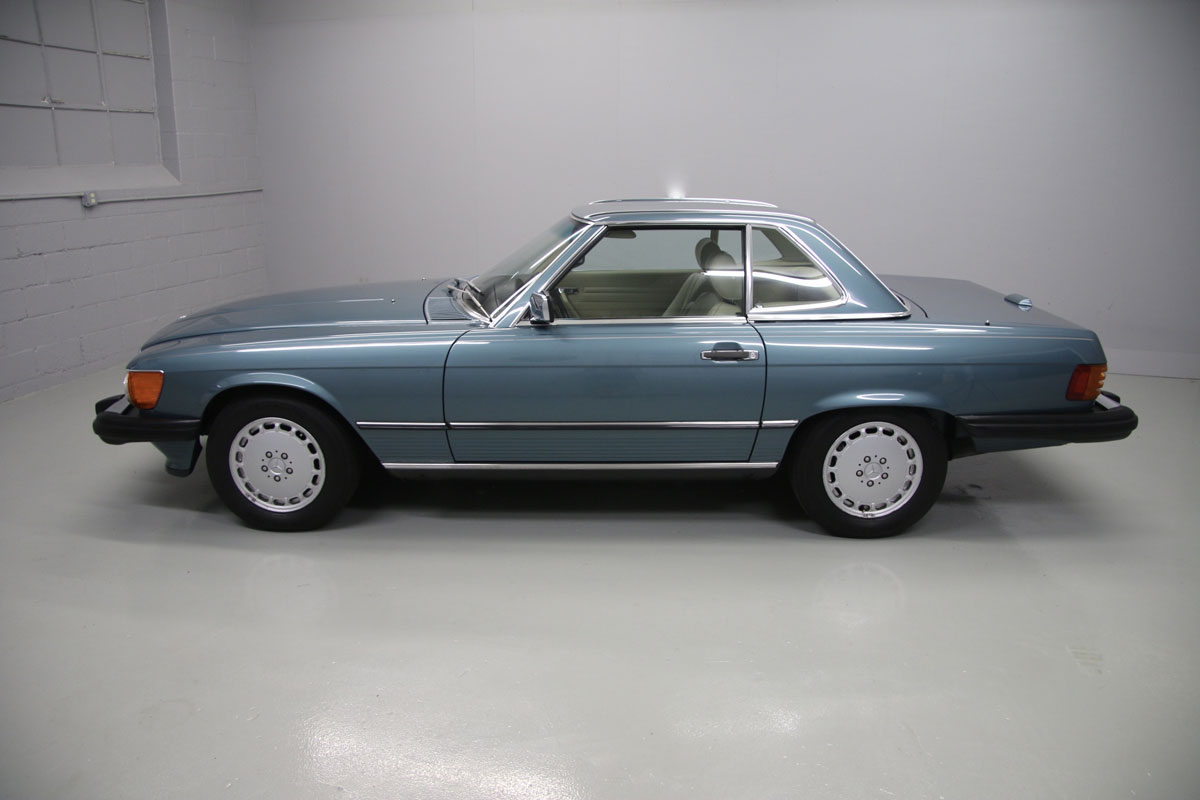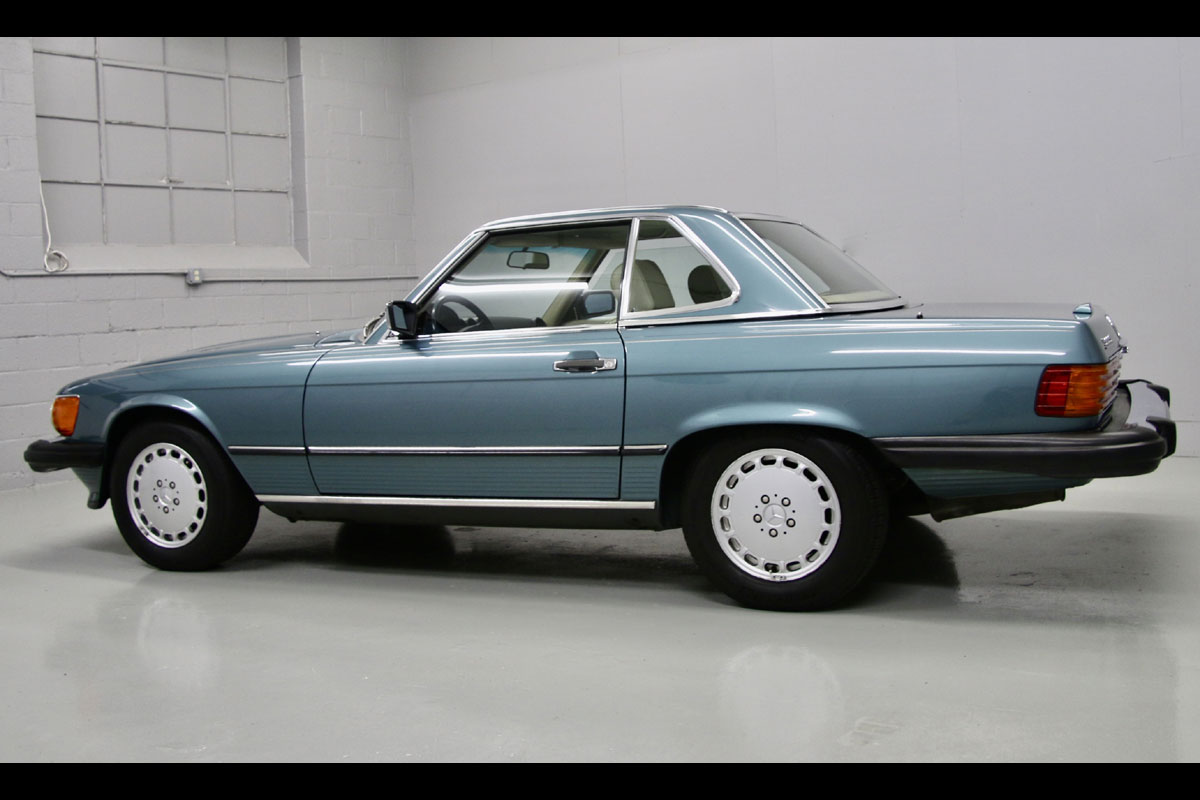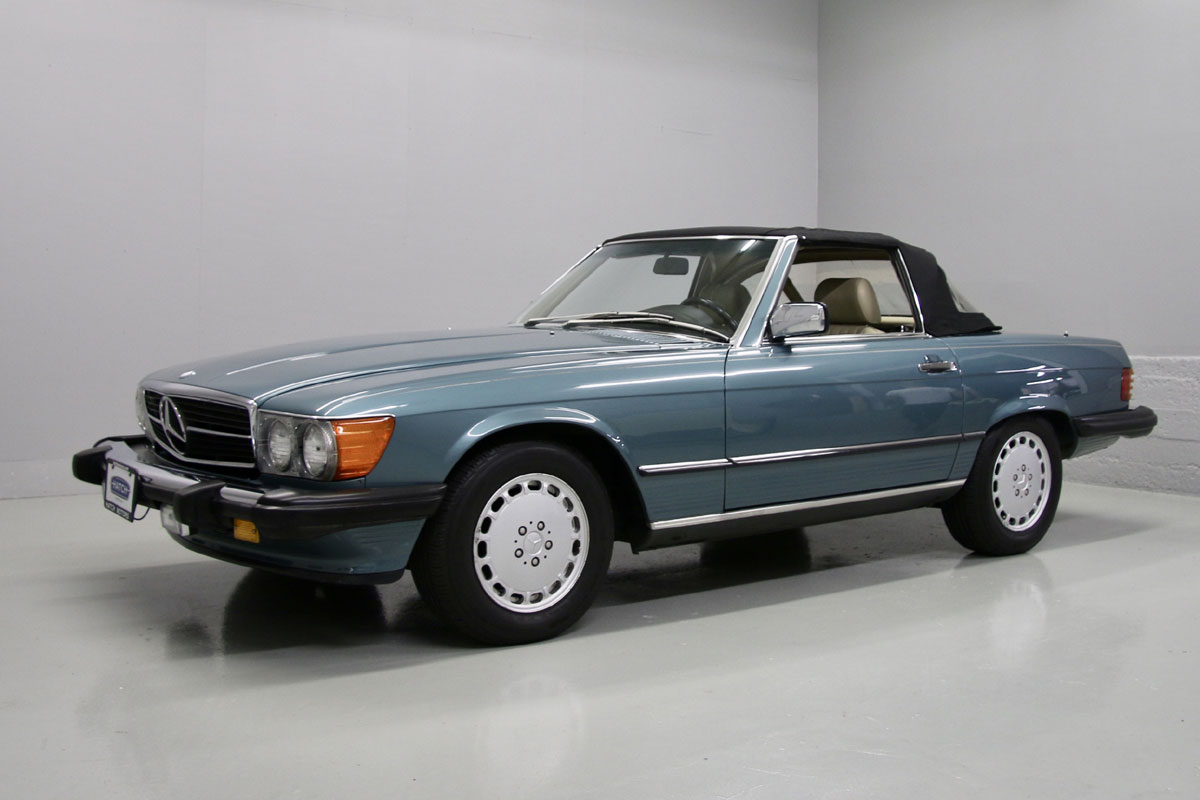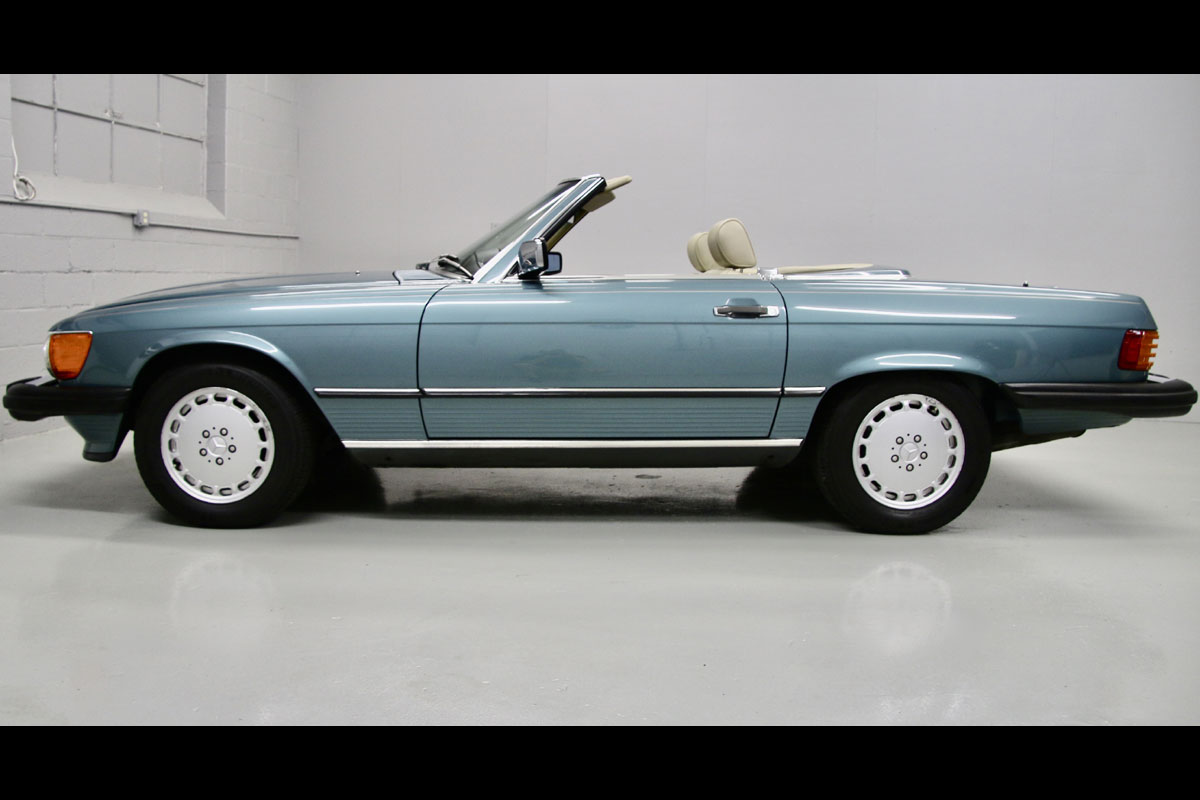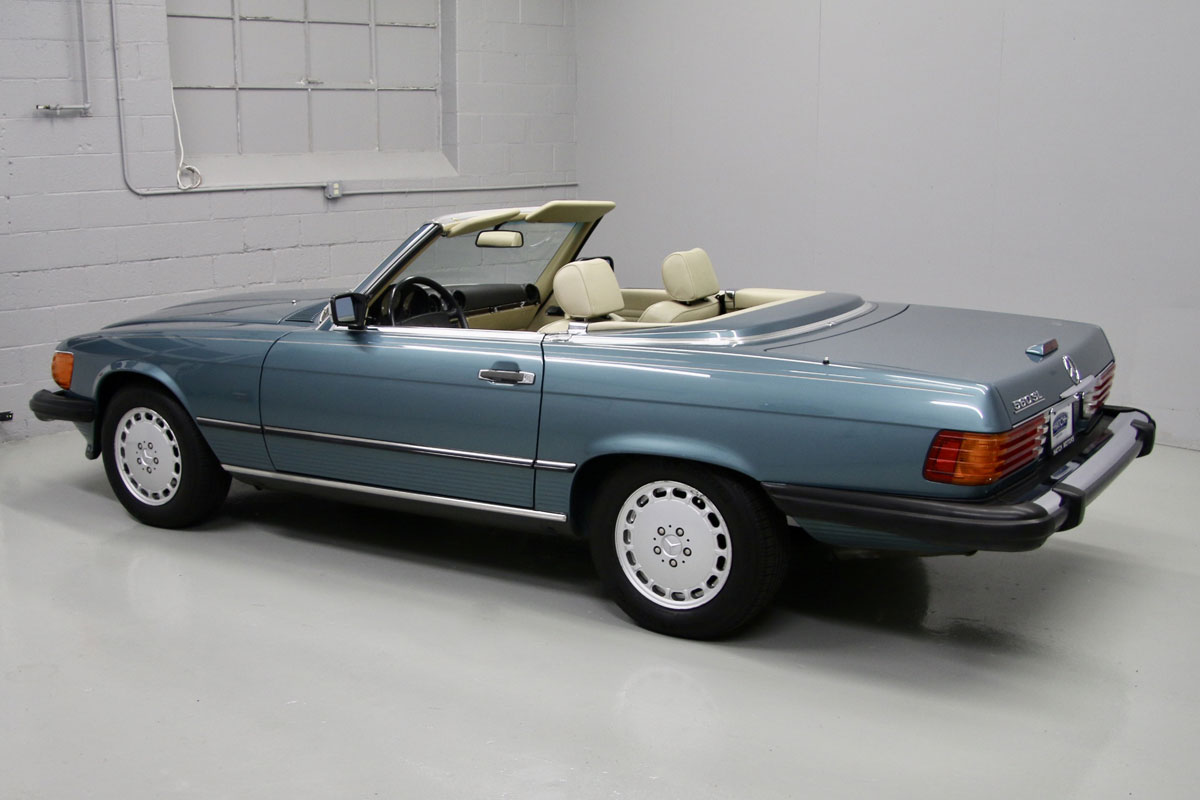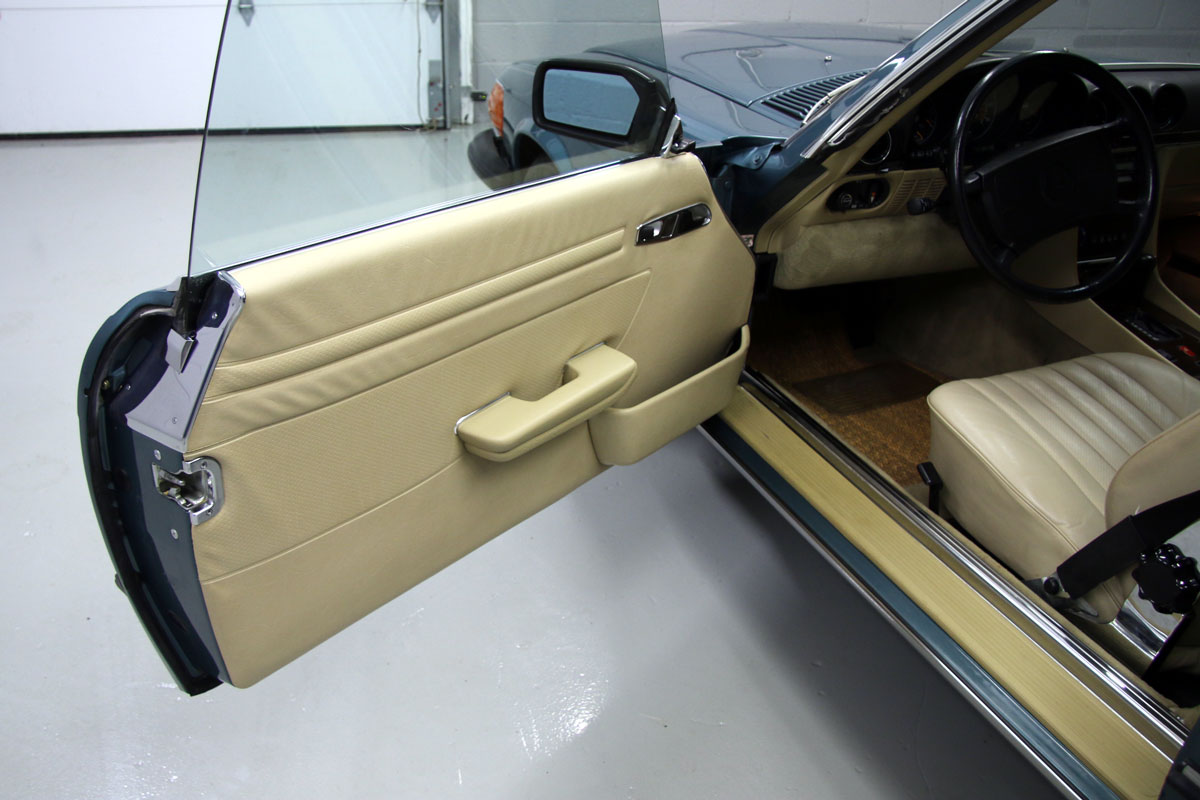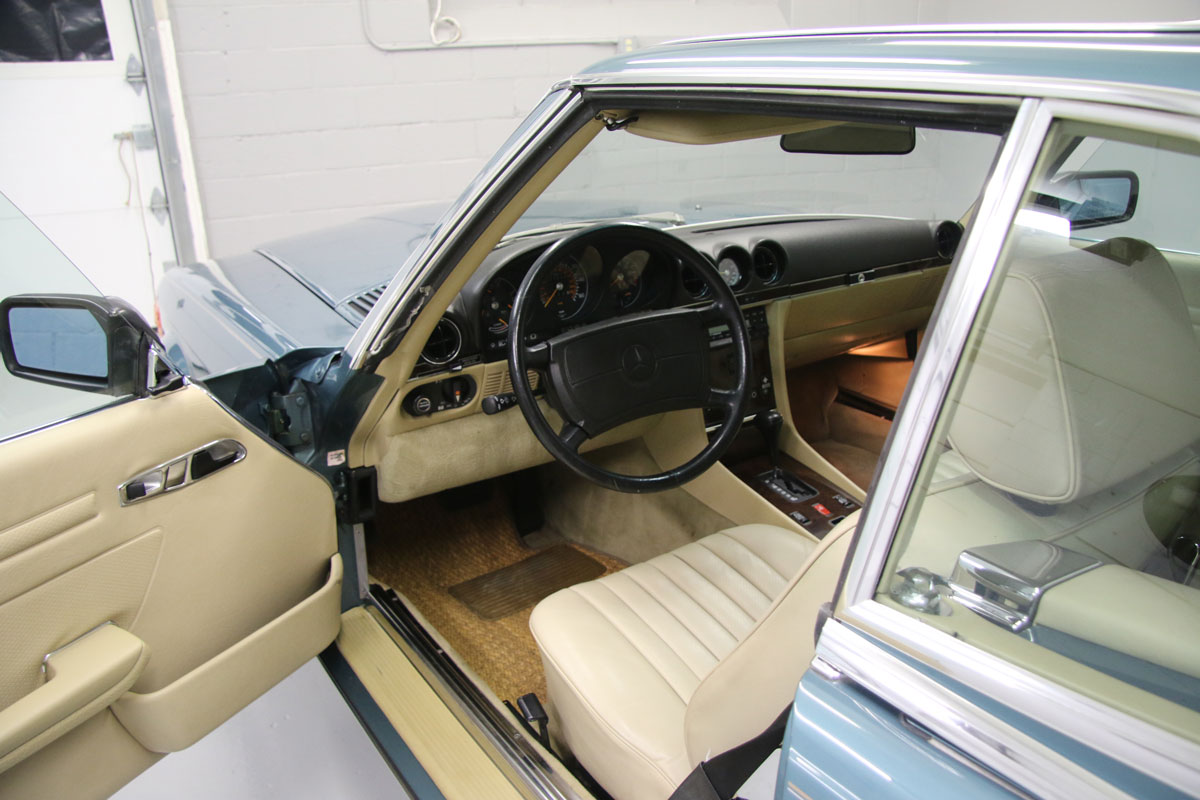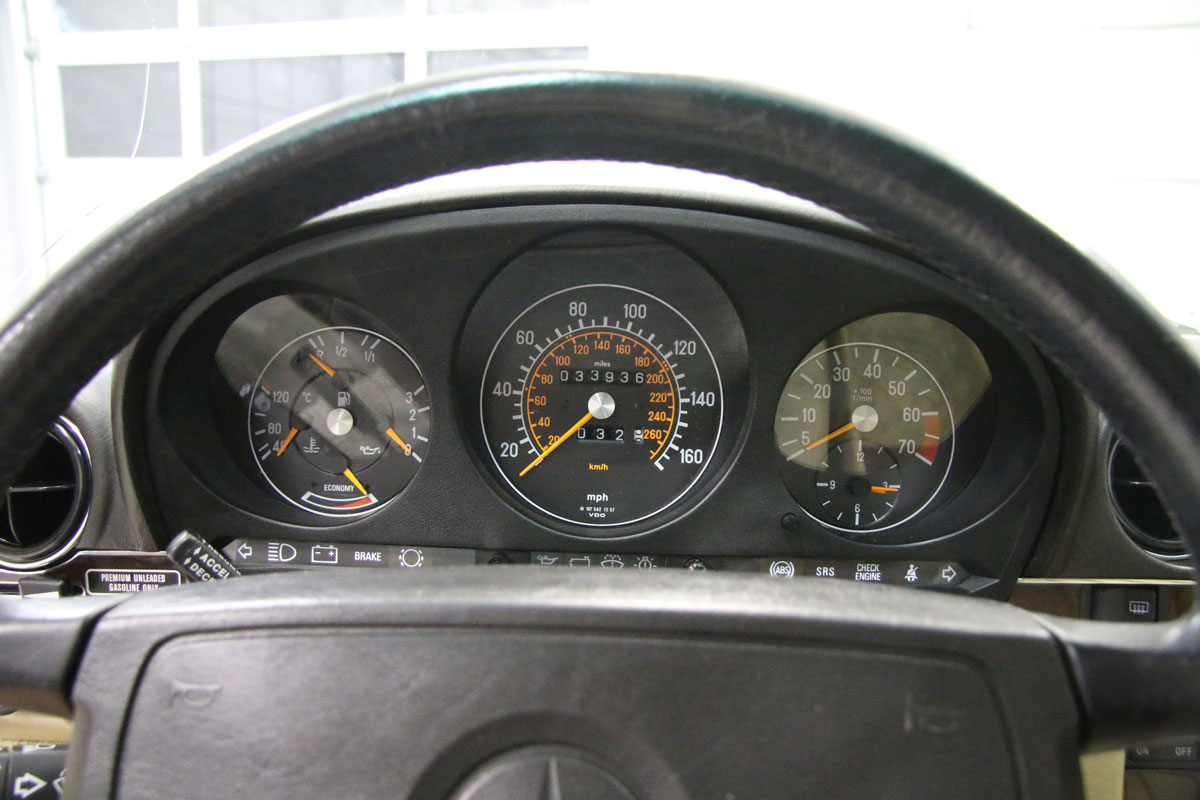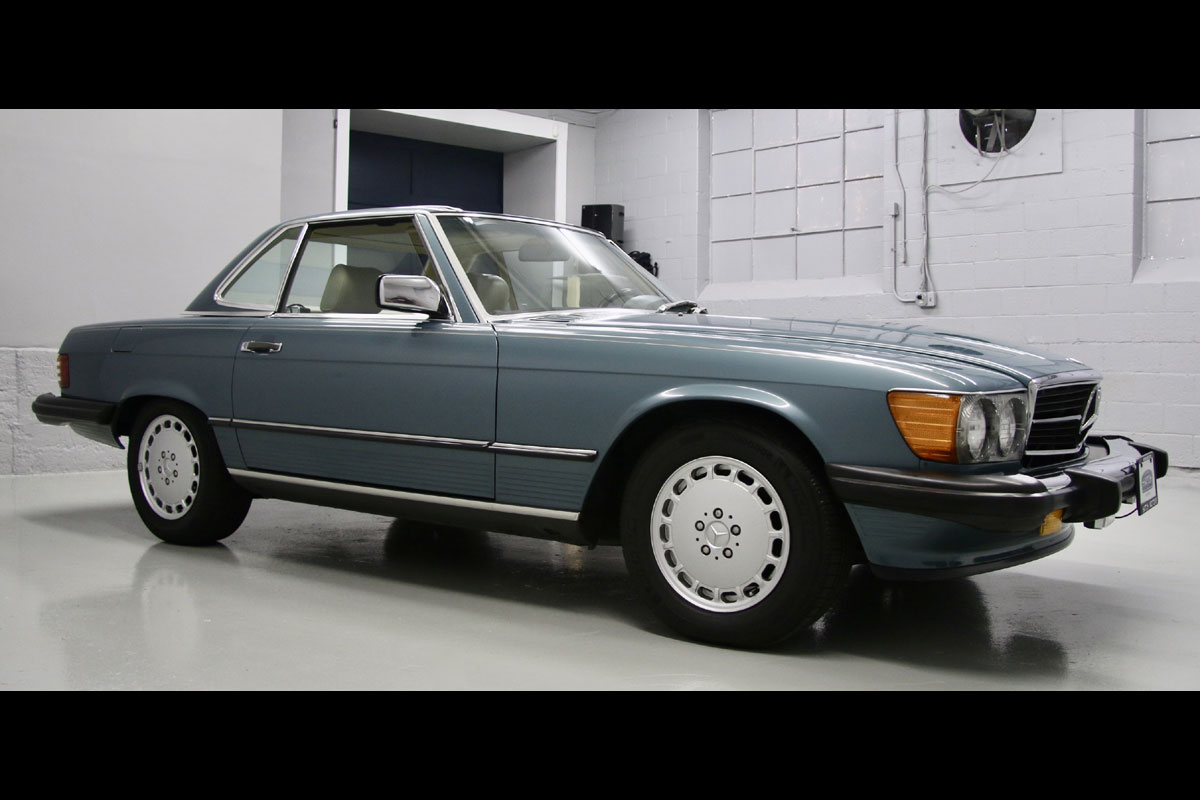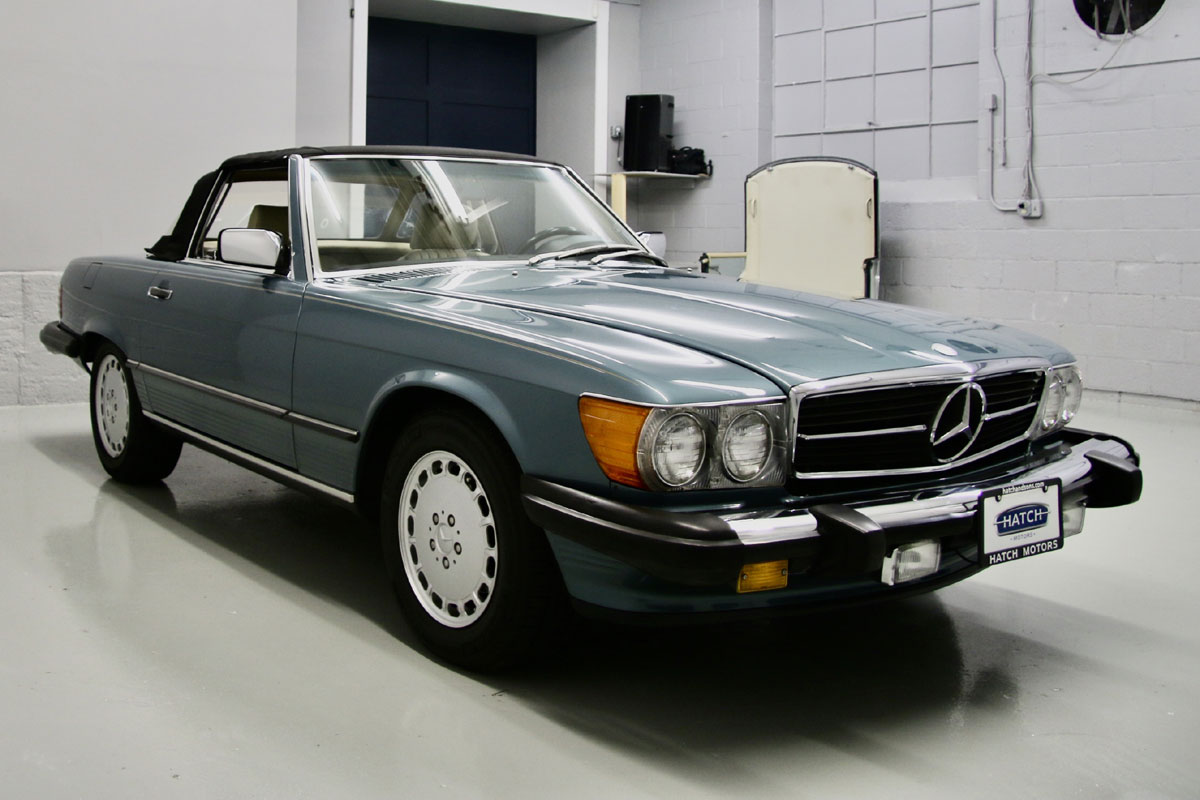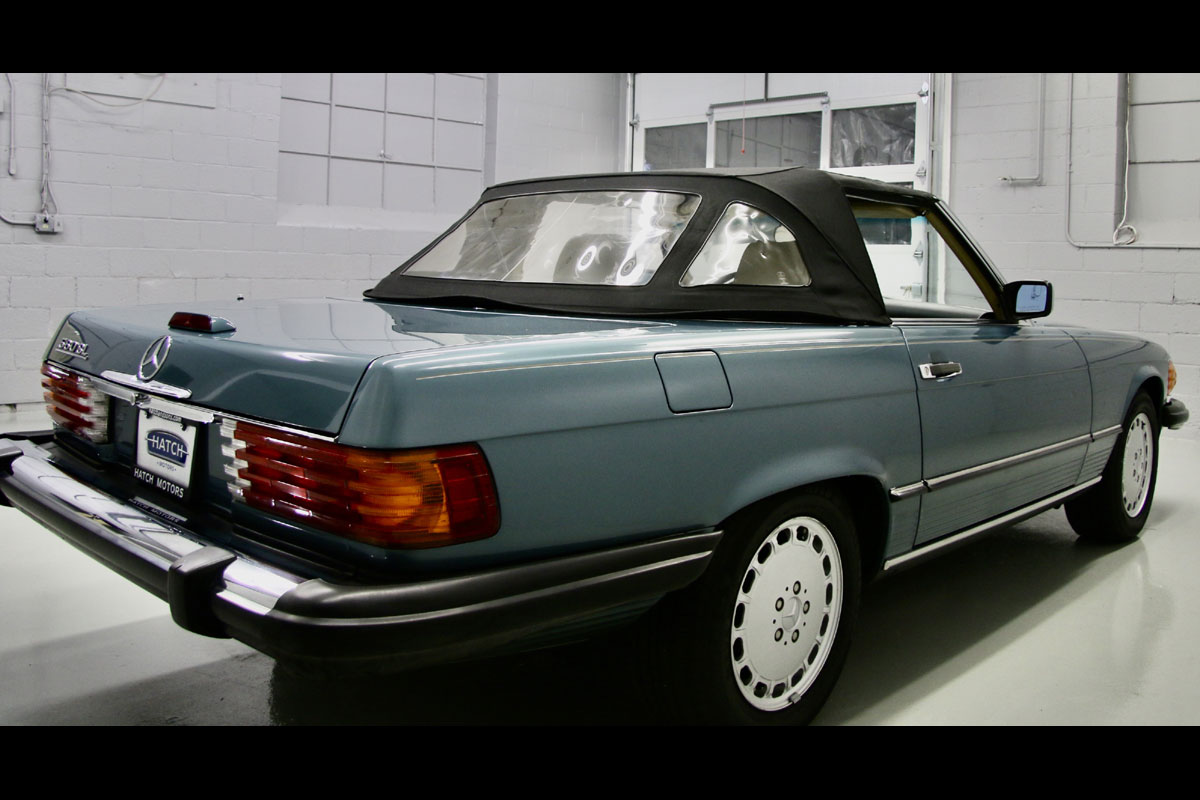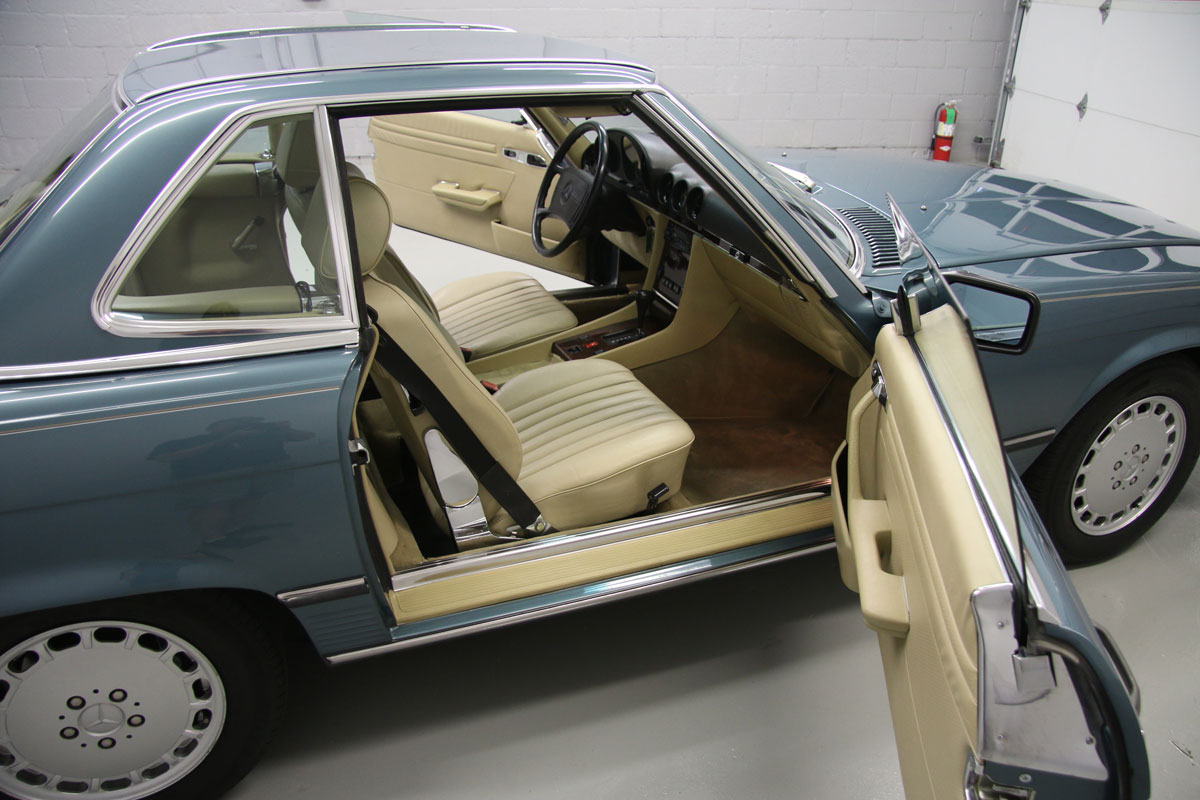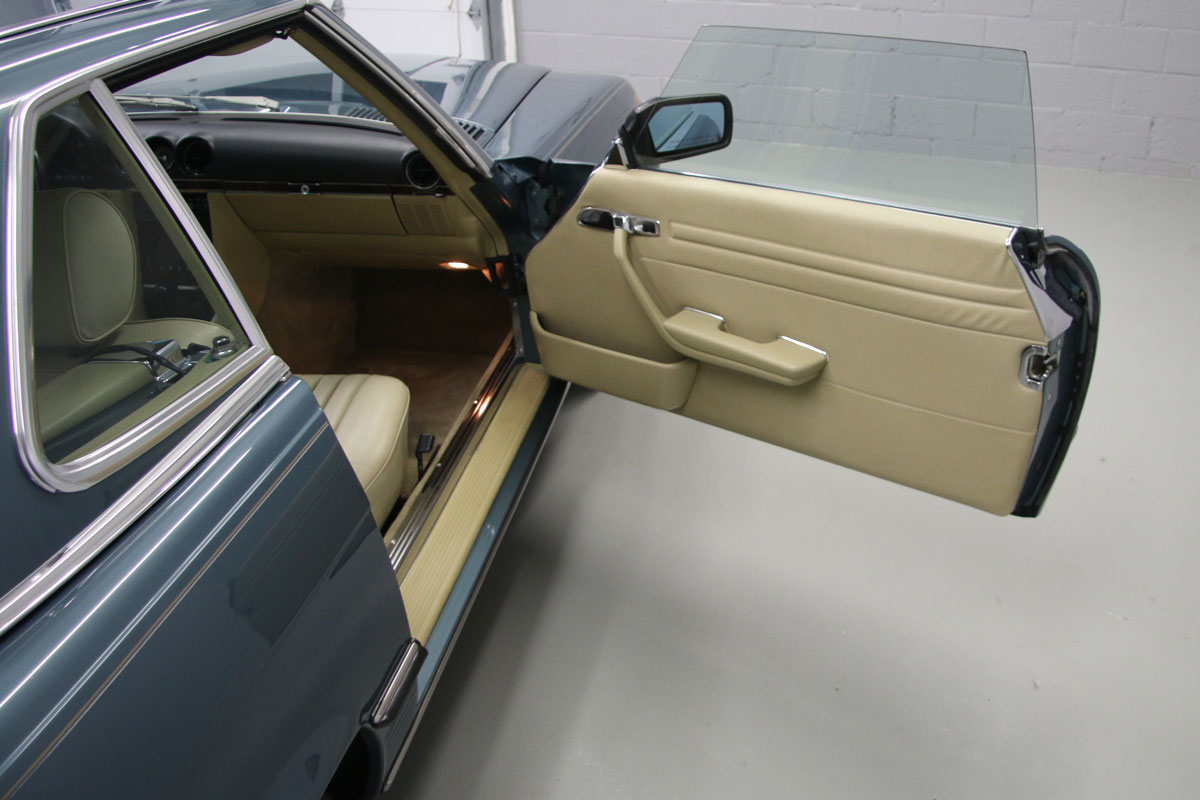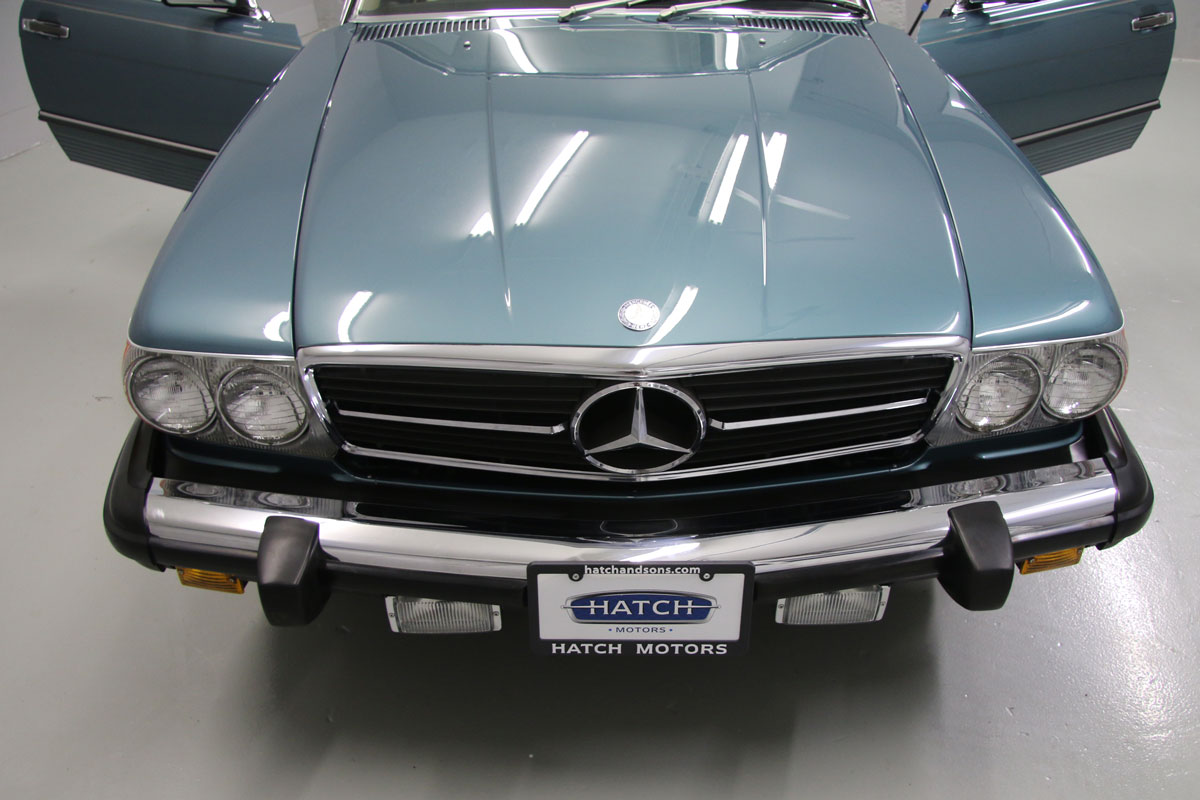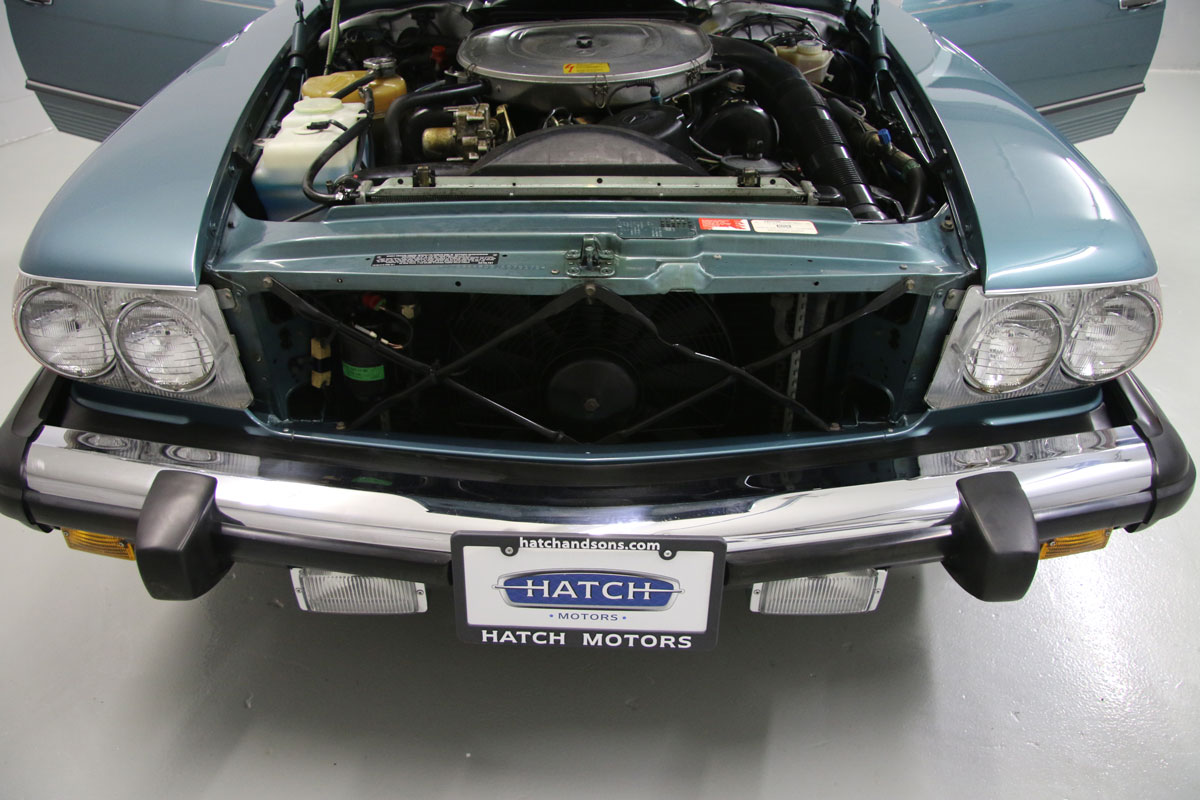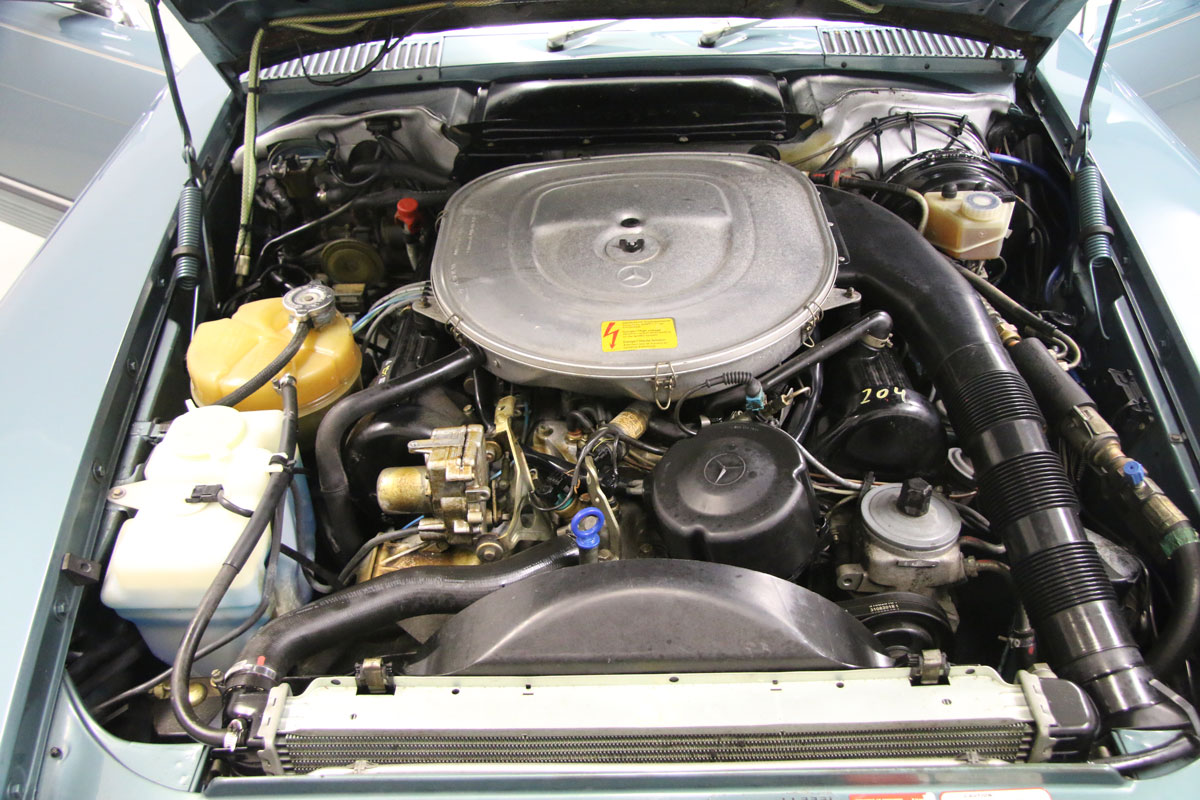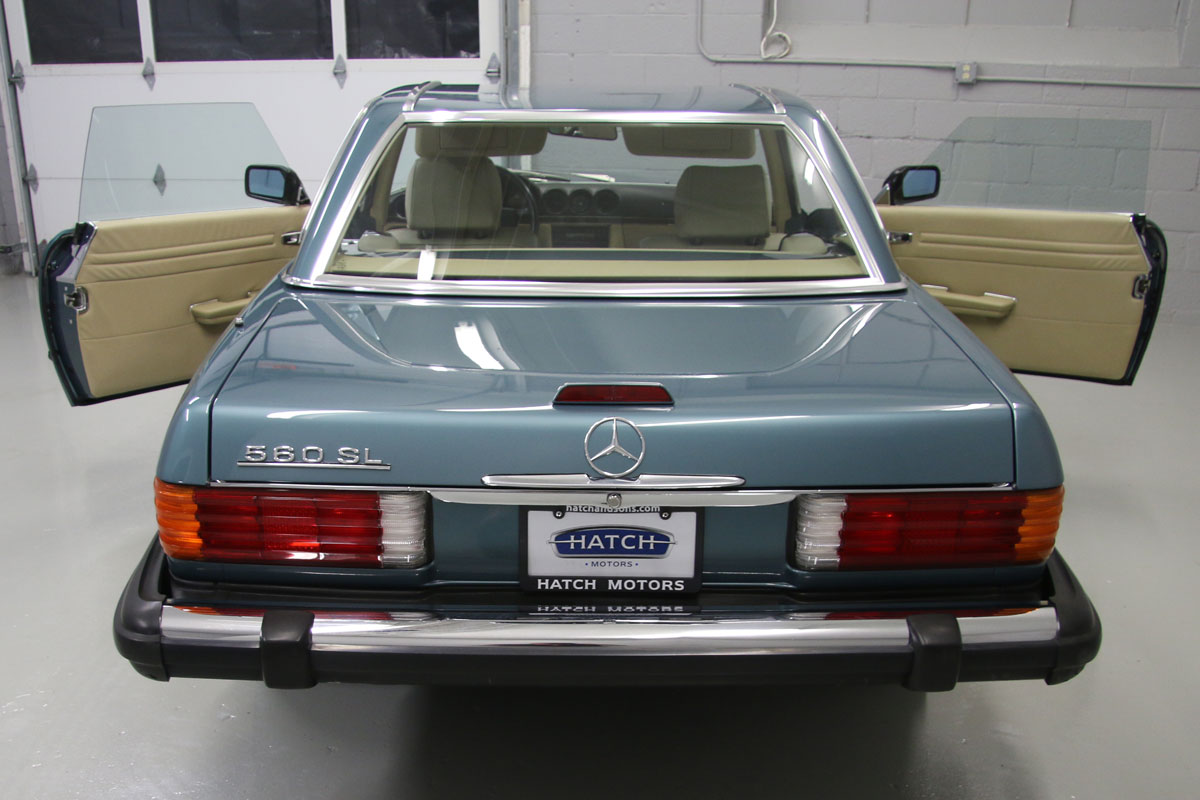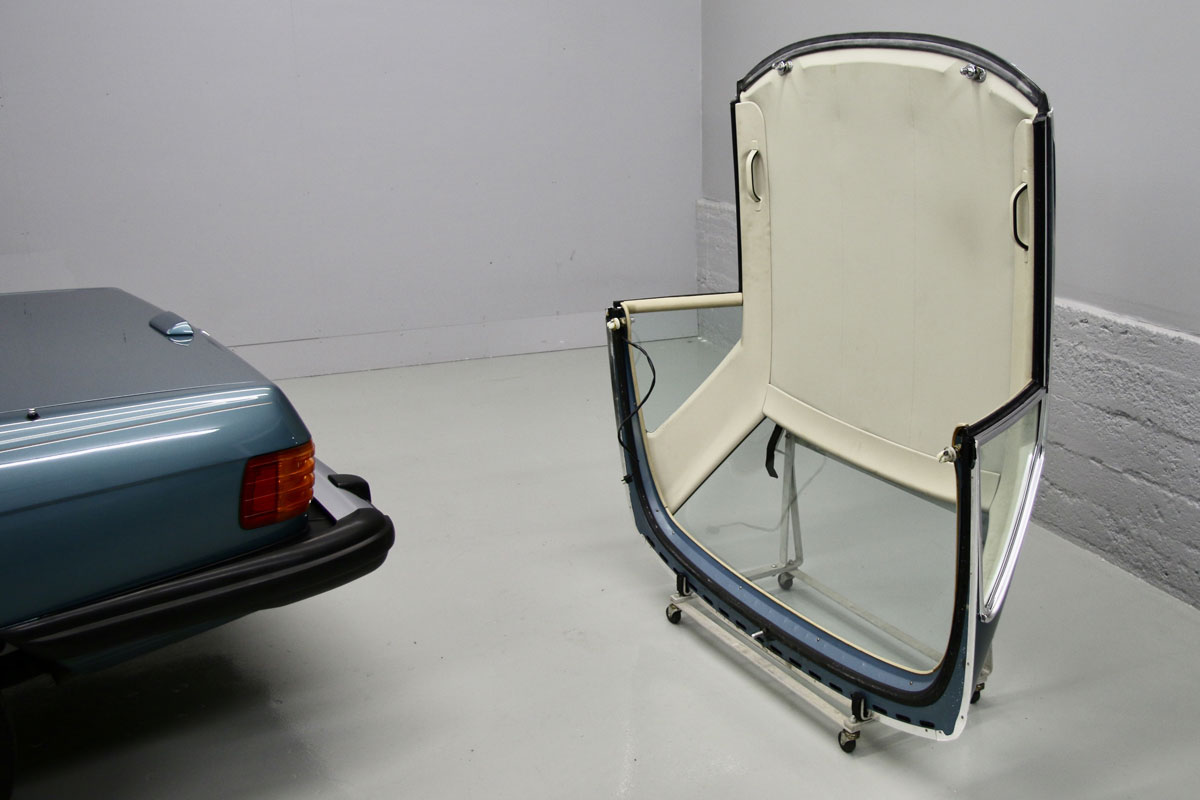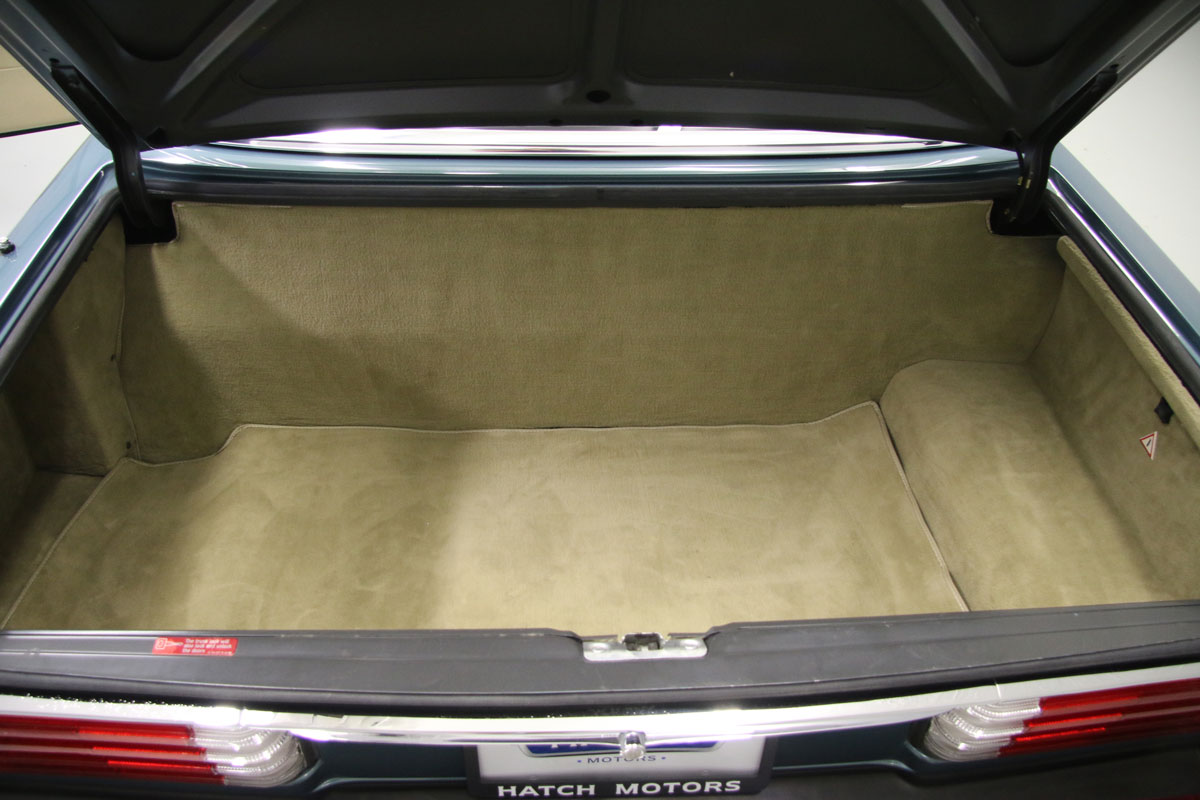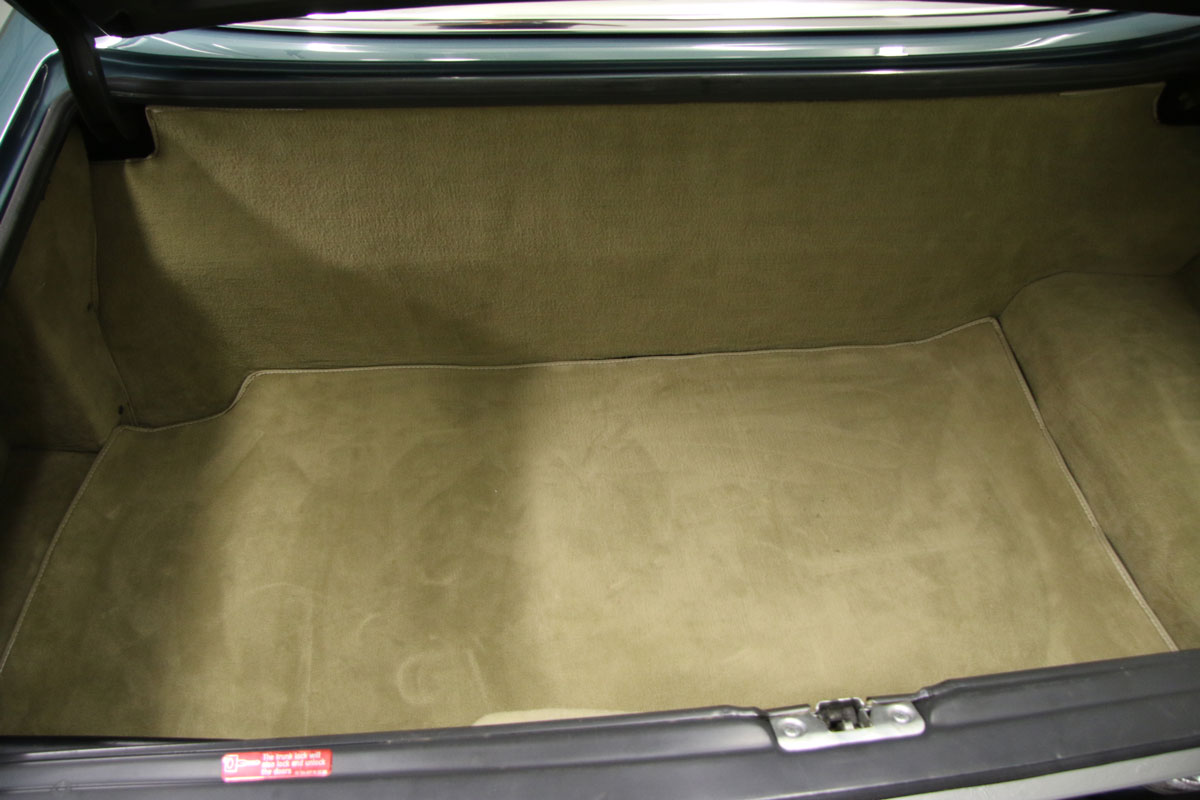 Details
Year: 1988
Make: Mercedes-Benz
Model: 560 SL
Mileage: 34,350
VIN: WDBBA48D3JA079579

Transmission: 4-Speed Automatic
Engine: 5.6L V8
Drivetrain: Rear-Wheel Drive

Body Style: Convertible
Exterior: DB877 Petrol Blue
Interior: Parchment
Vehicle History
This exceptional two owner DB877 Petrol Blue original paint Mercedes-Benz 560SL roadster was purchased new at Clair Motors (Mercedes of Westwood) on February 3, 1988 and has travelled only 34,350 documented miles. This beautiful 560SL has been fastidiously maintained its entire life as referenced by its Carfax report, stamped booklet and service records. Since arriving in our inventory we felt compelled to treat our lovely R107 to the following care items to keep it at its highest operating potential:  
engine mounts
sub frame mounts
transmission mount
new shock absorbers
new antennae grommet
new upper hood insulation pads
replace right lower ball joint
brake hoses
flushed complete brake system
ignition wires
transmission service
AC service
changed the oil & filter
fuel filter
rear differential service
adjust climate sensor and hose connections
This car comes with original books, manuals, toolkit, first aid kit, extra keys stamped maintenance booklet, service records and clean Carfax documenting history and mileage. Now that it has been thoroughly serviced, detailed and sorted by us it looks, drives and runs like it did when it was new!